The Puerta de Jerez in Seville was the scene for the starting signal for the third Champions for Life charity match which is organised by the LaLiga Foundation and UNICEF's Spanish Committee in collaboration with the Andalusian Football Federation (RFAF). It will take place on 29 December at 19:00 CET at the Benito Villamarin stadium and will be broadcast live on Teledeporte.
The event was graced with the presence of Jose de la Rosa, the president of UNICEF's Andalusian Committee; Miguel Nogales, Santander's head of retail banking; Eduardo Herrera, president of the RFAF, who was accompanied by Andalusia national team coaches Antonio Alvarez and Francisco Chaparro, as well as LaLiga stars Sergio Rico, Diego Gonzalez, Joaquin, Dani Ceballos and former player Carlos Marchena.
Nogales was keen to thank "LaLiga for offering Santander the chance to help organise and be involved with the match, which once again reaffirms our commitment to social welfare."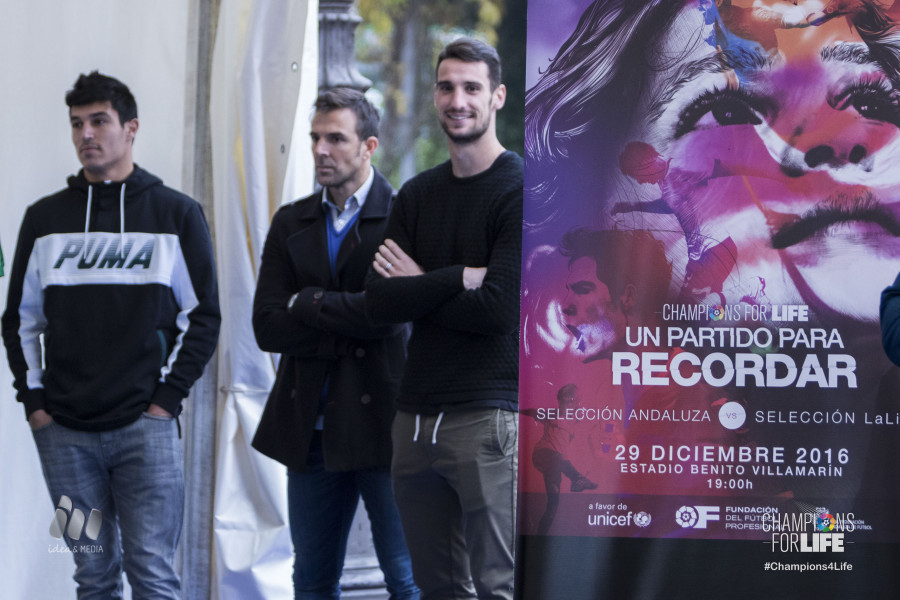 Herrera, meanwhile, highlighted how "two great teams will play at the Benito Villamarin and we must do all that we can to support this worthy cause. At the RFAF we're certainly doing just that."
Gonzalez, Marchena, Rico, Joaquin and Ceballos all encouraged the people of Seville to head to the Benito Villamarin stadium for the charity game and show their support for those who are most in need.
"535 million boys and girls or almost one in four live in countries affected by conflict and disasters. That's why I want to encourage the people of Seville and others to be with us and fill the Benito Villamarin stadium on Thursday 29 December, so that come 7 o' clock that evening, football and solidarity will come out on top," declared the president of UNICEF's Andalusian Committee.
The kits that a LaLiga XI made up of LaLiga Santander and LaLiga 1|2|3 players and an Andalusian XI will wear on 29 December under the maxim 'Un partido para recordar' ('A match to remember') were unveiled at the event. Both teams will be competing to get their hands on a trophy that will commemorate the RFAF's centenary.
Tickets will be priced at €5, €10 and €15 and are on sale from today on www.proticketing.com. UNICEF will use the proceeds to help children in emergency situations, while the LaLiga Foundation will put the funds towards its own social projects, as well as those run by its clubs, linked to children's most basic needs, both in Spain and abroad.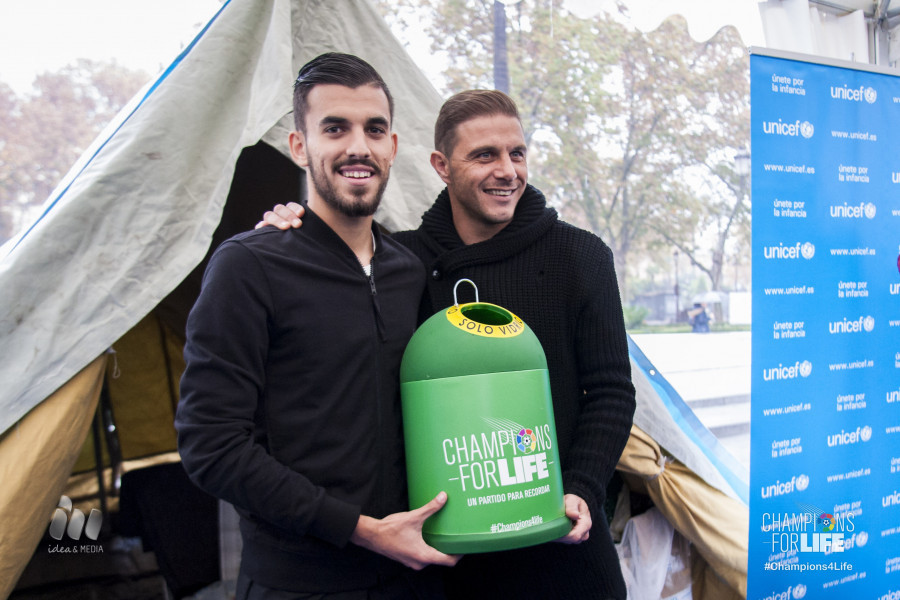 © LaLiga - 2016