JUE 21.10.2021 | NOTA DE PRENSA
LaLiga North America expands multi-year partnership with ticketing industry leader Stage Front in Mexico
The deal provides LaLiga NA with a partner who will advance Fan Engagement in Mexico through unique efforts such as sweepstakes, giveaways, local events, and more to assist in fandom growth.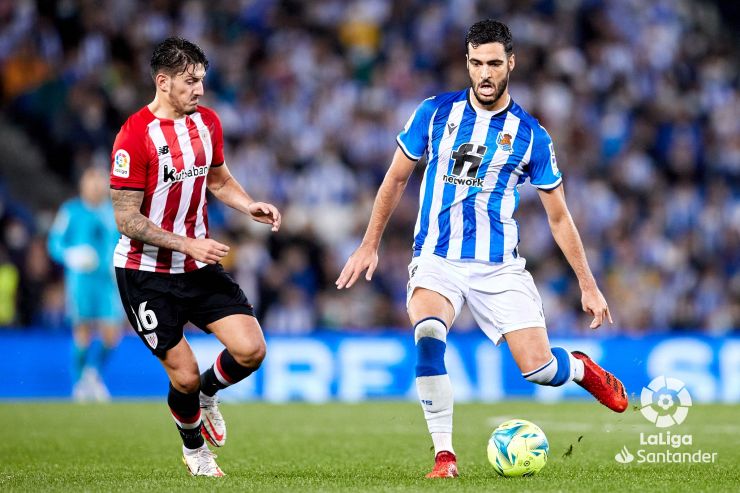 DOM 03.07.2022 | GENERAL
Mikel Merino, a fundamental player for Real Sociedad
The San Sebastián-based team have had a great season in LaLiga Santander and Mikel Merino has been at the heart of Imanol Alguacil's attack. Relive his best moments from the 2021/22 campaign.
Stadium Attendances
11,076,913
Season 2019/2020
Compared to M26 LaLiga Santander 18/19 and M30 LaLiga SmartBank 18/19
S. 2018/2019
3.77
14,812,356
S. 2017/2018
1.58
14,273,818
S. 2016/2017
0.27
14,051,405
S. 2015/2016
2.52
14,014,099
S. 2014/2015
4.22
13,669,634
S. 2013/2014
3.47
13,116,414