JUE 21.10.2021 | Nota de Prensa
LaLiga North America expands multi-year partnership with ticketing industry leader Stage Front in Mexico
The deal provides LaLiga NA with a partner who will advance Fan Engagement in Mexico through unique efforts such as sweepstakes, giveaways, local events, and more to assist in fandom growth.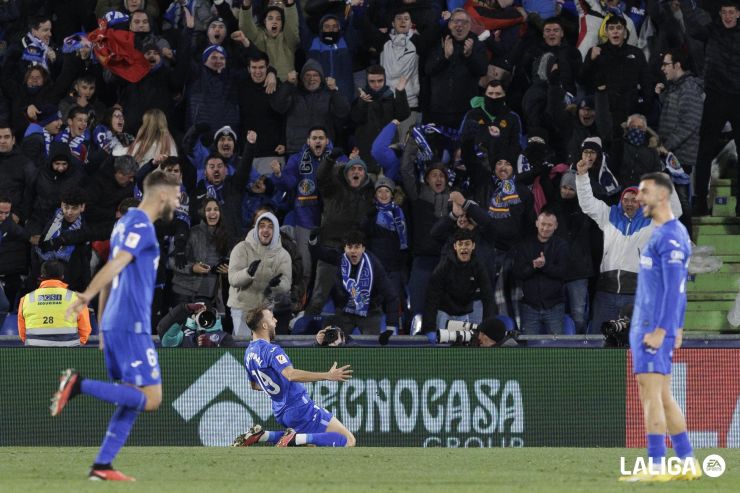 VIE 08.12.2023 | Highlights
Borja Mayoral strikes again in Getafe's late win.
José Bordalás' side continued some impressive home form after beating Valencia in the final minutes and maintaining their unbeaten run at the Coliseum this season.
Stadium Attendances
6,310,136
Season 2023/2024
Temporada
Diferencia
Personas
S. **22 / 23
31.1
15,752,148
S. *21 / 22
30,663
12,018,020
S. *19 / 20
-25.5
11,050,443
Compared to LALIGA EA SPORTS and LALIGA HYPERMOTION 22/23