JUE 21.10.2021 | NOTA DE PRENSA
LaLiga North America expands multi-year partnership with ticketing industry leader Stage Front in Mexico
The deal provides LaLiga NA with a partner who will advance Fan Engagement in Mexico through unique efforts such as sweepstakes, giveaways, local events, and more to assist in fandom growth.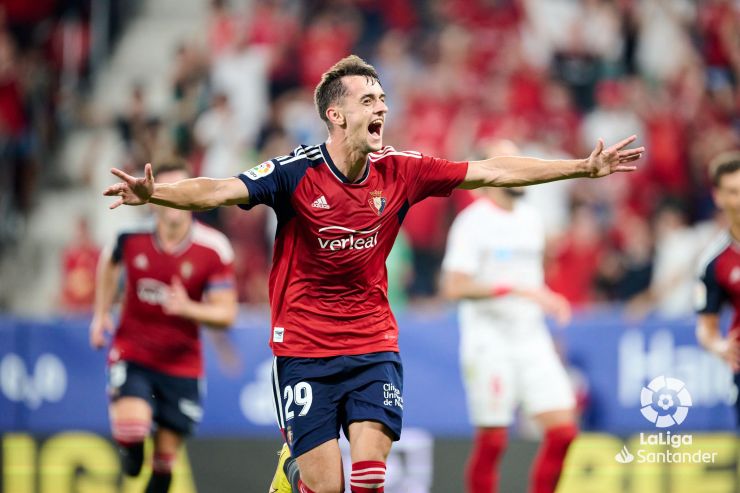 LUN 15.08.2022 | GENERAL
A dream debut: Aimar Oroz announces his arrival at El Sadar
The CA Osasuna academy player debuted in LaLiga Santander on MD1 and put in an outstanding performance. In addition to showing personality by taking and scoring the decisive penalty, he showed himself to be a player capable creating going forward whilst also putting in a shift at the back.
Stadium Attendances
11,076,913
Season 2019/2020
Compared to M26 LaLiga Santander 18/19 and M30 LaLiga SmartBank 18/19
S. 2018/2019
3.77
14,812,356
S. 2017/2018
1.58
14,273,818
S. 2016/2017
0.27
14,051,405
S. 2015/2016
2.52
14,014,099
S. 2014/2015
4.22
13,669,634
S. 2013/2014
3.47
13,116,414