CD Lugo and Luis Milla. Those are the two main names of the "Lucense" club. This synergy is paying off and making Lugo shines with their best argument: good football.
The ambition at the Angel Carro stadium and the regularity away from their ground have allowed them to get 26 points, signing a streak of seven consecutive games without a defeat that they just have conceded three times in the current season, becoming the only team, along with CD Leganés, with less defeats in the category.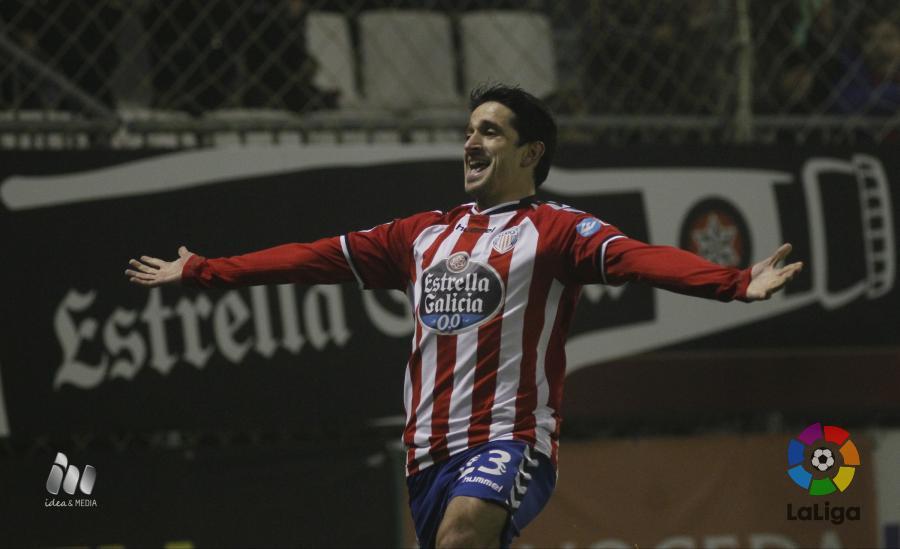 To the good league start at home, the good results away from their ground were added. Montilivi marked a turning point as it was the place where they got their first away win thanks to a goal from Sergio Marcos. While certainly, if there is a player who is meeting expectations is none other than Jonathan Pereira.
The skillful player from Vigo has always felt comfortable in a category such as the Liga Adelante, and now with the full confidence of his coach, is showing his excellent qualities. Speed, pace and scoring touch, as he has clinched four targets in the twelve games he has played this course.
The good performance of the Rojiblanco´s 23, backed by a solid Pablo Caballero and the experience of David Lopez, portend a promising future in Liga Adelante for Luis Milla´s men.
© LaLiga - 2015