Present in the gala dinner offered by Wanda group to Atlético de Madrid, Spain Experience, the event included in the LFP World Challenge Tour, returned to build new trade and economic bridges between China and Spain. Businessmen, sports personalities and politics gathered at the Shanghai Regal East International Hotel to join this outstanding evening.

Atlético de Madrid first team supported with their presence the importance of the event, which was attended by, among others, Mo Yue Ming, vice president of Wanda Group, Javier Tebas, LaLiga president, Enrique Cerezo, Atlético Madrid president, and Rodrigo Aguirre de Carcer, Spanish Consul in Shanghai. There were also executives of the Chinese Football Super League and officials for trade relations between the two countries.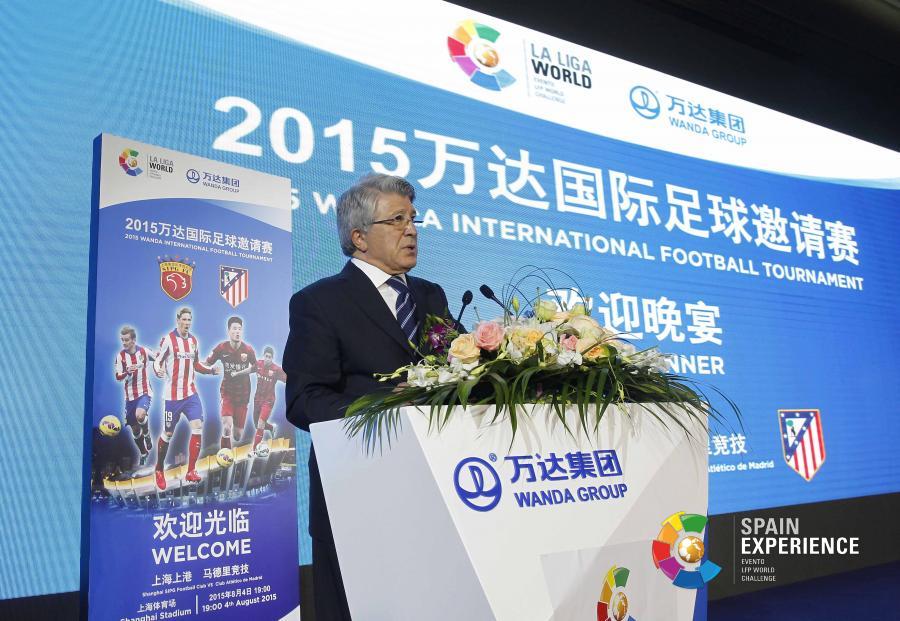 Javier Tebas pointed that "China is not far, is present every day in Spanish football". The head of LaLiga also stressed the importance of the agreement between Wanda Group and Atlético de Madrid: "There is a before and after with the agreement. Wanda is part of Spanish football, is part of LaLiga. Hopefully that is close to us in the future", Tebas said.

Mo Ming Yue stressed the importance of LaLiga World match that the "madrileño" team will play tomorrow against Shanghai SIPG. "Wanda has given a lot of importance to the football industry. Hopefully we can enjoy tomorrow of a great sports party. It will be a great success". The president of Atlético Madrid, Enrique Cerezo, thanked the warm welcome received in a country each day much closer. "The ties between Spain and China are not only sports but also cultural, because culture unites the two countries".
© LaLiga - 2015