Nota de Prensa
MAR 21.02.2017
LaLiga president, Javier Tebas,and the head of women's football at LaLiga, Pedro Malabia, participated in the first Congress on Football, Strategy, Management and the Marketing of Media Rights, which took place yesterday, Tuesday 21 February, in Guatemala City. Once again, LaLiga was recognised as a role model on account of its good governance, with the organisation's representatives presenting some of the keys to the institution's success. The reduction in the debt levels amongst the LaLiga clubs, the sale of broadcasting rights and the progress made within the women's game were some of the main topics that featured during the congress.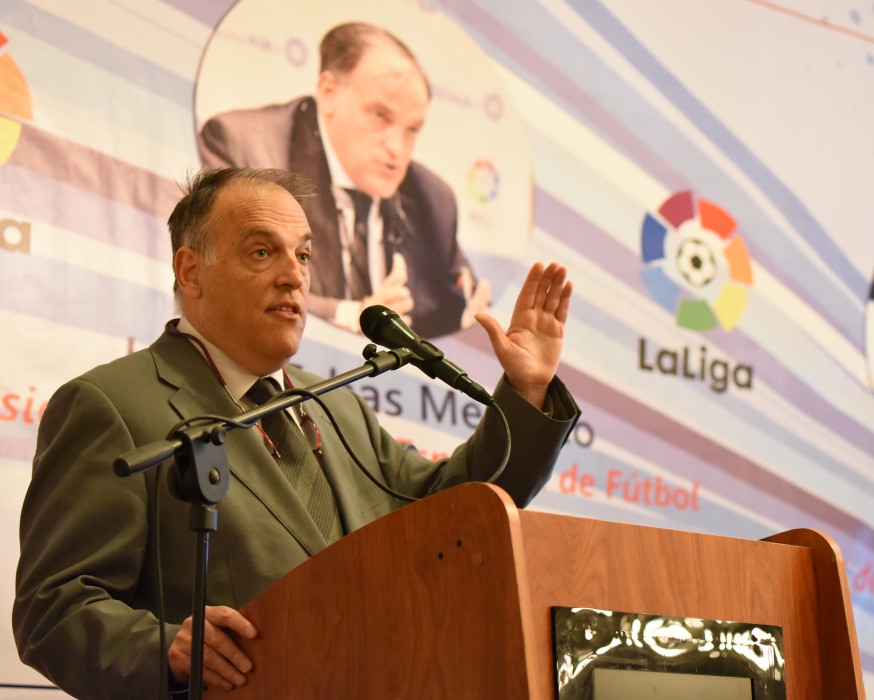 In his address, Tebas declared that, "We can today say that Spanish football's finances have been cleaned up," before going on to note that when he assumed the presidency, the total debt amongst the affiliated clubs stood at €650 million, with this figure having been reduced to €240m at the end of 2016 and that, "our forecast is for these levels to be cut to €180m by the close of this season, a downward trend that owes to LaLiga's financial controls, amongst other factors." Another area discussed at the congress was the centralised sale of broadcasting rights, with the LaLiga chief explaining that, "Up until three years ago, Spanish clubs sold their broadcasting rights on an individual basis. There were calls from the clubs and LaLiga for a change to be brought about and the government passed a decree law for the rights to be sold centrally by LaLiga." "One of the other aspects to consider is corruption within sporting institutions which is something I have been and still am very critical of," stated Tebas. LaLiga works in different areas to fight for integrity in all sporting contexts, both professional and amateur, as well as having departments for integrity and compliance that also oversee other matters in a bid for total management transparency.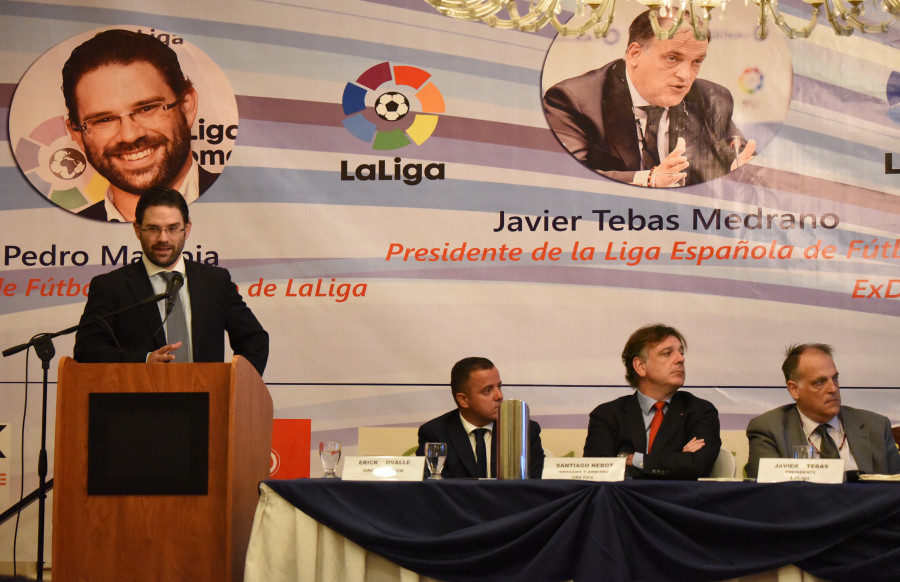 Malabia was entrusted with revealing the progress made by LaLiga and its clubs in relation to the female game. "Women's football is on the up. A study has shown that over 30 million women and girls play sport," he explained during his presentation. "We're working from day to day to promote, champion and professionalise women's football. We're thrilled with what we've achieved so far, but we must keep working hard. England, Germany, France and the United States are the countries that can boast even more interesting projects targeting development within women's football," said the head of women's football at LaLiga.
Santiago Nebot, former legal director at the Association of Spanish Footballers (AFE), Adela de Torrebiarte, president of the Guatemalan Football Association's Normalisation Committee, and Rafael Arriaga, the president of the Guatemalan club Antigua GFC, also gave presentations at the event.
© LaLiga - 2017