Two of the best figure skaters of all time, Javier Fernandez and Evgeni Plushenko, put their sport to one side for a short while on Thursday to enjoy two of their other biggest passions: football and LaLiga.
The pair came together at an event in the Japanese city of Niigata, where they swapped their skates for a ball.
The get-together, which was organised as part of the LaLigaInJapan programme that has been held in the Asian country in recent days, saw Fernandez and Plushenko share their memories related to both LaLiga and skating.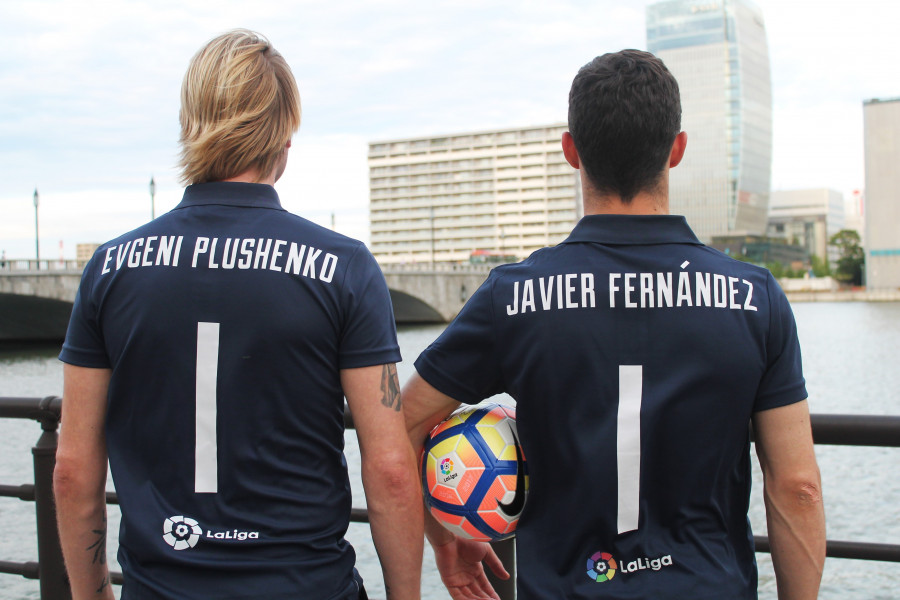 Two-time world champion Fernandez hosted the event and gave the Russian an overview of LaLiga's efforts to link up with figure skating and other sports: "LaLiga has LaLiga4Sports, which helps other sports from the country," he explained, "What we're trying to do together with LaLiga and LaLiga4Sports is to bring soccer to other parts of the world where figure skating or other sports are really big. We work together: they help us and we help them. That's why we're here in Japan with LaLiga."
Plushenko, a double Olympic gold medallist, stressed that he is a "big fan of football" – especially LaLiga – and also revealed his love of Real Madrid: "They have such fantastic players and, for me, the number one is [Cristiano] Ronaldo. He is a superstar and a super athlete."
The conversation was streamed live on LaLiga4Sports' Facebook page and at the end, Fernandez presented his Russian friend and counterpart with a LaLiga polo shirt.
© LaLiga - 2017