LaLiga Santander Experience
MAR 15.06.2021
The LaLiga Santander run-in served up some thrilling encounters that left fans from around the planet on the edge of their seats. We bid farewell to a memorable season in which, despite the unusual circumstances, LaLiga followers continued to support their favourite clubs from afar by donning their colours, revelling in each victory and picking themselves up and going again after every defeat.
The LaLiga Ultimate Xpert project was rolled out in an effort to continue to support the international broadcasters and promote the broadcasts in their destination and bring LaLiga Santander closer to their subscribers.
The response to the competition has been overwhelming. No fewer than 39 of LaLiga's international broadcasters from across over 100 countries signed up for the project and got involved week after week as they played their part in making this the greatest league in the world.
Over the course of 20 matchdays (from December to May), a host of channels promoted the 20 questions (one per LaLiga club) posed by LaLiga players and ambassadors on their television shows, OTT offering, websites and social media channels. Each round of games saw the respective channels pick a LaLiga expert and award them their favourite team's shirt and a Puma football.
In total, over 180,000 subscribers across the globe took part in the LaLiga Ultimate Xpert competition, in which they showcased their knowledge about the Spanish top flight. As we bring the curtain down on LaLiga Ultimate Xpert for the 2020/21 season, we hope that all participants enjoyed responding to the questions set by our players and ambassadors.
In addition to the television coverage throughout the six-month campaign, over 3,100 social media publications yielded engagement figures of over 1.1 million impressions after the broadcasters, LaLiga and the clubs shared content relating to this original initiative.
Meanwhile, the global competition has received widespread coverage from international media outlets, with over 130 articles generating a PR value of over €2.3 million.
We were made to wait right until the final round of LaLiga Santander fixtures for the broadcasters to reveal the identity of the LaLiga Ultimate Xperts, selected on the basis of original challenges, in their respective countries. The lucky winners will take part in the LaLiga Experience programme next season in which they will be treated to a trip to Spain for a once-in-a-lifetime footballing experience.
This initiative has clearly offered the LaLiga international broadcasters, who took part in the scheme, great value.
As we bid farewell to this edition, we want to share a video that highlights the global reach of the LaLiga Ultimate Xpert project.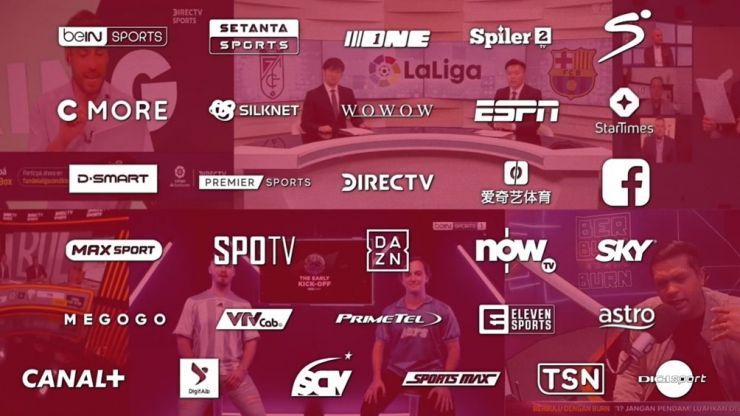 We'll be back next season full of renewed energy and with some fantastic new projects, so keep an eye out and be sure not to miss them!
See you soon.
© LaLiga - 2021