The first leg of the Copa del Rey semi-final between Atletico Madrid and FC Barcelona took place last night and was broadcast online for viewers in 45 different countries, with almost 2.5 million fans taking advantage of this opportunity to follow the tie. The showdown, which was available to watch live at Facebook.com/LaLiga in countries where the match wasn't shown on local television, was watched by an audience of almost two million in Europe, a quarter of a million in the Americas and 146,000 in Asia and Oceania.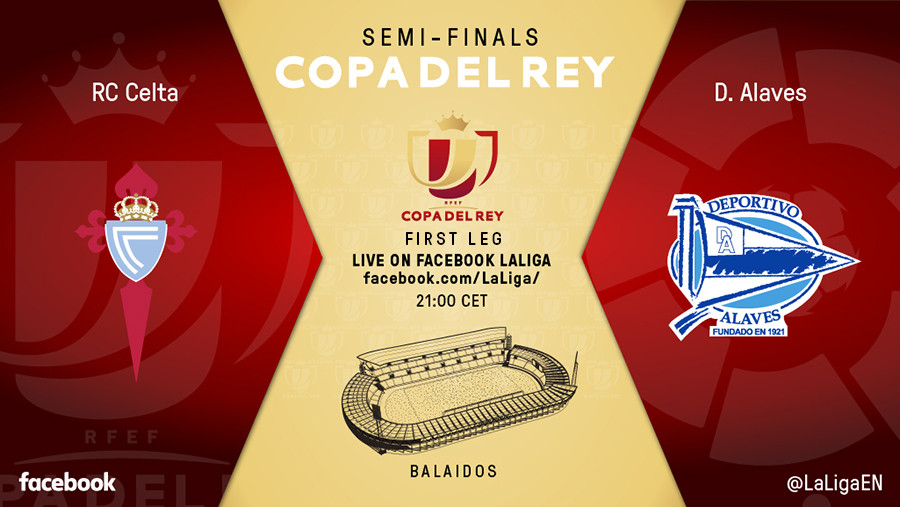 By using this technology, LaLiga is reaffirming its commitment to digital development with the aim of taking Spanish football to all four corners of the globe. Last season LaLiga broke ground by broadcasting a Liga Iberdrola match between Atletico Madrid Women and Athletic Club through its Facebook page.
The first leg of the other Copa del Rey semi-final between RC Celta and D. Alaves taking place this evening will also be available to watch on LaLiga's Facebook page in the following countries: the United Kingdom, Ireland, Iceland, Belgium, Russia, Turkmenistan, Tajikistan, Kyrgyzstan, Kazakhstan, Armenia, Belarus, Moldova, Azerbaijan, Lithuania, Latvia, Estonia, Afghanistan, Georgia, the Czech Republic, Slovakia, Ukraine, Myanmar, Korea, China, India, Pakistan, Sri Lanka, Bangladesh, Bhutan, Nepal, Maldives, Indonesia, Hong Kong, Singapore, Malaysia, Thailand, Laos, Cambodia, Vietnam, Australia, New Zealand, the Philippines and Brazil.
© LaLiga - 2017