Frenchman Zinedine Zidane, 43, has been chosen by Real Madrid to replace Rafa Benitez at the helm of the first team. The former World Player of the Year, who had been an assistant to Carlo Ancelotti in the 2013-14 campaign, steps up from Real Madrid Castilla, who play in the third tier of Spanish football, the Segunda B.
As a footballer, Zidane wrote himself into the history books with Real Madrid. He joined them in the 2001-02 season from Juventus. In his first year at Real Madrid he won the Champions League and the Liga BBVA. He played for five seasons. Besides the two aforementioned trophies, he also won two Spanish Super Cups, one European Super Cup and one Intercontinental Cup.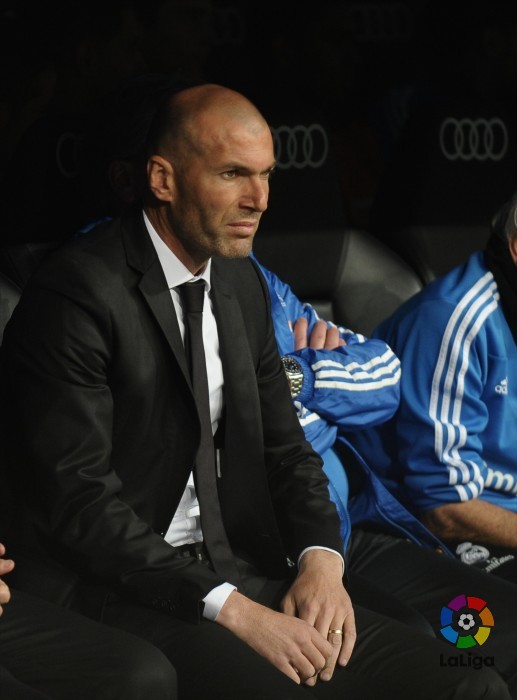 Florentino Perez announced the appointment of the new coach with the following words: "Zidane is one of the great figures in the history of football. He knows what it is to manage the Real Madrid first team and knows many players who won the Tenth European Cup with him. This is your home, your club. You're the coach of Real Madrid."
The new Madrid coach admitted he was "a little more nervous than when I signed as a player." In addition, Zinedine Zidane said he was looking forward to the challenge: "I want to thank you for giving me the opportunity to coach this team. I will try to do my best in order to win something at the end of the year with this team. I will give my very best and I think that everything will go fine."
Zidane will give a press conference on Tuesday at 13:30 local time in the press room at the Santiago Bernabeu.
© LaLiga - 2016