R. Zaragoza are dreaming big. And they are entertaining these dreams while displaying their best form of the season, sitting in third place in the Liga Adelante, three points shy of direct promotion to the Liga BBVA and five behind the leaders. Zaragoza have reached this enviable position with an absolutely breathtaking second half of the season.
They have moved up from eighth place on 31 points on 16 January to their impressive current position of third in the table. The team have focussed on moving onwards and upwards, producing quite the turnaround. They can now boast having taken home 24 points in 15 games as well as bettering the goal difference of their direct rivals.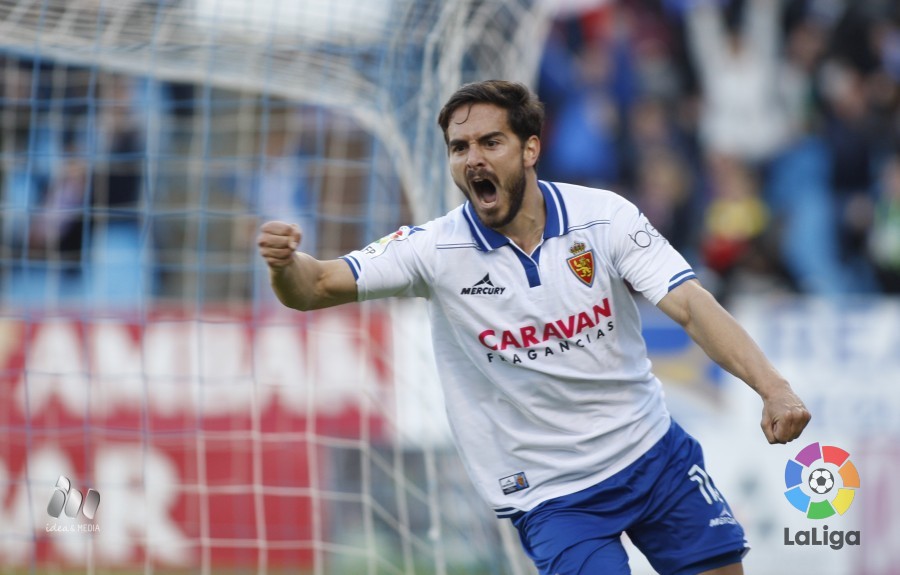 This radical about turn experienced by Zaragoza over the second half of the competition is directly attributable to Lluis Carreras. He took charge of the side at Christmas, and over the months which have followed he has given plenty of cheer to the fans of this historic club, who are keen to return to the top flight after being relegated in 2013.
February was a magical month for the Aragonese outfit, who went unbeaten with three victories and one draw, netting them 10 of the 12 points on offer during that period. That was when their ascent began, which has also been based on good football by Erik Moran, Albert Dorca and Javi Ros; the contribution of Lanzarote on the right flank; and the firepower of Angel and Jean Marie Dongou. Who knows where they can go from here?
Keep up to date with all R. Zaragoza information @RealZaragoza
© LaLiga - 2016