With the season now done and dusted and the votes of the www.laliga.es users all totted up, LaLiga is now able to reveal the Liga BBVA 2015/16 Team of the Season. This XI, which features the top performing stars in every position across the park, is dominated by players from champions FC Barcelona and second-placed Real Madrid.
A total of 295,142 votes were cast on www.laliga.es between 17 May and 12:00 noon CET on 31 May. All of these users had their say on who has impressed them the most throughout the campaign, with their choices being put together to form a Team of the Season which will go down in history.
In goal
With 11,100 votes to his name,Jan Oblak got the nod as the safest pair of hands in the league. Atletico Madrid's number 13 conceded just 18 goals all term and was an ever-present for Diego Simeone's side.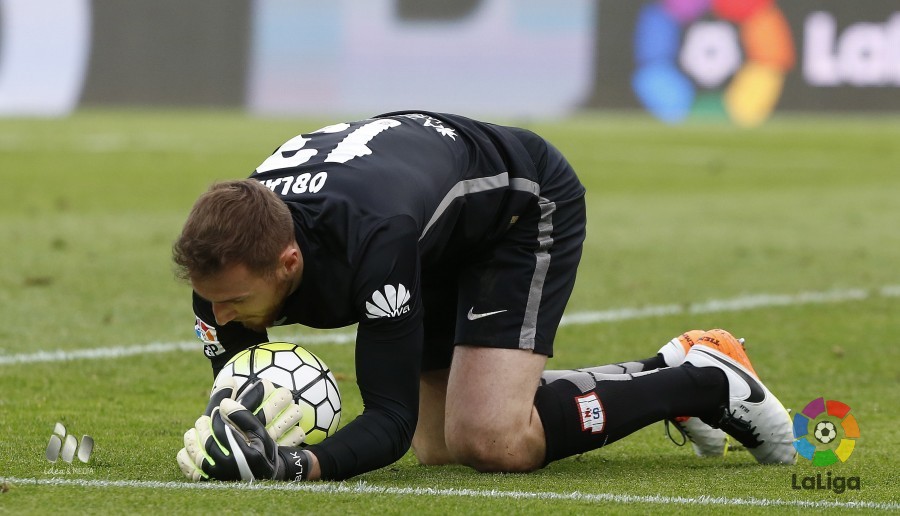 Defence
The fine defensive displays from Barcelona, Madrid and Atletico Madrid this term sees several of their defenders take their places in the lineup. Gerard Pique, who regained possession 163 times and was selected by 9,968 participants, lines up at the heart of the defence alongside the Rojiblancos defensive warrior, Diego Godin, who racked up 16,120 votes.
Also making the cut were two Real Madrid defenders, who slot in to complete the backline. Despite missing several games during the early stages of the campaign, Sergio Ramos ended the season in excellent form to claim 11,040 votes. The Los Blancos captain is joined by Zinedine Zidane's first-choice left-back, Marcelo, who chalked up plenty of game time, crosses and recoveries to give him 11,456 votes.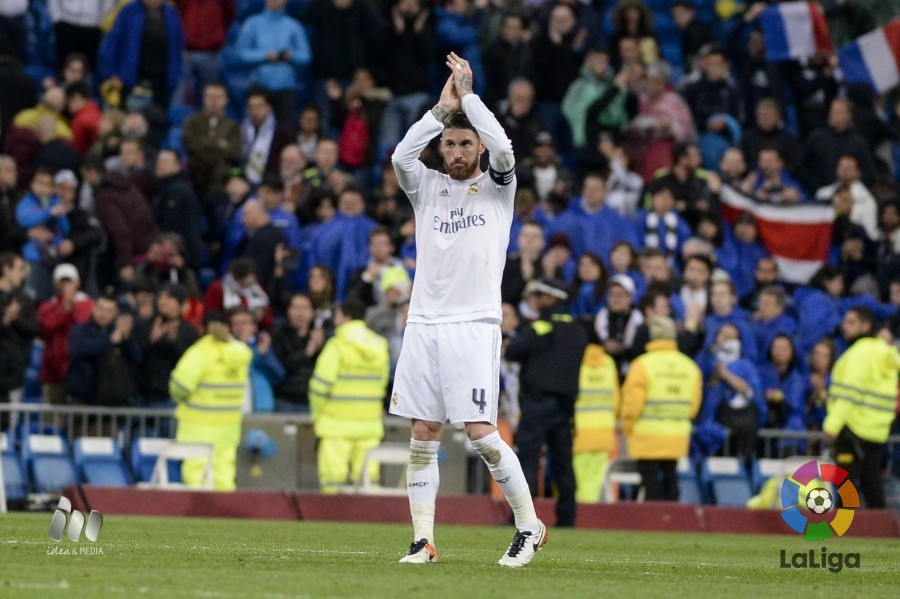 Midfield
Possession and creativity are nine tenths of the law in the middle of the park and the LaLiga fans clearly subscribe to this credo, having plumped for Andres Iniesta (14,471 votes), Sergio Busquets (11,485) and Luka Modric (13,614) as the campaign's most impressive midfielders.
Up front
Out of this world. This is the best way to define our front three, who have dazzled onlookers across the globe this term with their all-round quality, their trickery and, above all, their prolific exploits. Cristiano Ronaldo, with 35 goals and 12,540 votes, joins forces with old foe Lionel Messi, who found the net 26 times in the league and got the nod from 14,494 respondents, and Luis Suarez, who earned 17,254 votes for his 40-goal haul, which saw the Uruguayan end the season as the leading domestic marksman in Spain and indeed all of Europe. Pairing the Azulgranas duo with the Los Merengues talisman would surely yield the most lethal attack on the planet.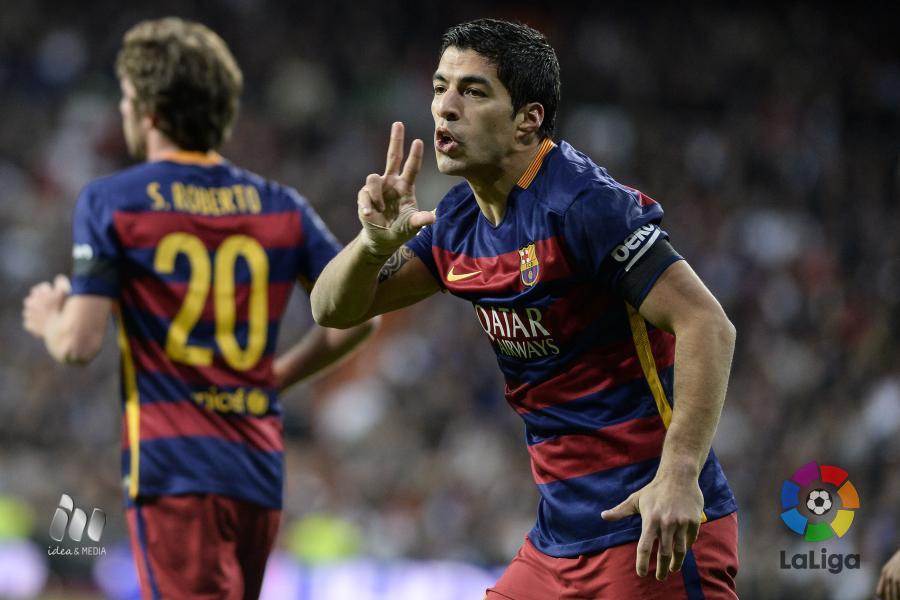 © LaLiga - 2016