Nota de Prensa
FRI 04.11.2016
Royal Jordanian was presented as the official sponsor of CD Leganes this Friday. The event took place at the Estadio de Butarque and was attended by Victoria Pavon, the Leganes chairwoman; Javier Tebas, the president of LaLiga; Gisle Dueland, Royal Jordanian's head of sales and marketing; and Nawaf Al-Shammari, the president of Mbuzz Group. Also present were the Leganes players Alexander Szymanowski and Carl Medjani.
"The first thing I would like to do is to thank LaLiga for their support and for being here with us on a day like today. This contract is a step forward and will allow us to keep growing and expanding internationally. We would like to thank Royal Jordanian for supporting Spanish football, LaLiga Santander and Leganes," said Pavon.
Meanwhile, Tebas said, "You made the right choice at the right time when you picked Leganes. When the season ends, you will be more than satisfied." The president also explained that the Spanish club has an exemplary management model with great players and great fans. "By means of this agreement, Royal Jordanian has joined forces with Leganes and with LaLiga as well, and we will also work on making this partnership a success. We're travelling down this road together and we all win with this agreement," Tebas finished by saying.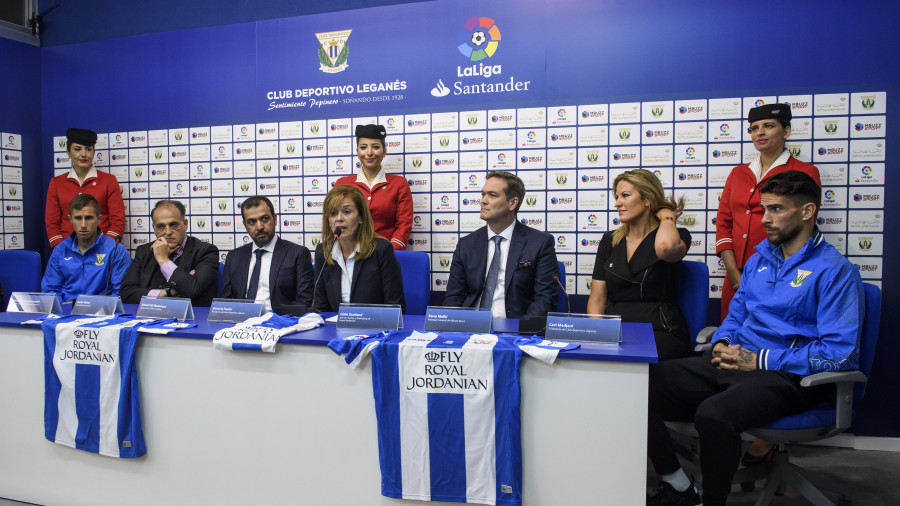 For his part, Dueland noted that "We're a young company, much like Leganes, and we believe that this link-up will be a very successful one. The agreement will also benefit the young people of Jordan and the nation's athletes. We're aiming to improve the standard of football in our country and this partnership will allow us to come to Spain and learn from each other. It represents a challenge for us all."
Leganes winger, Szymanowski expressed his satisfaction at the deal and gave his thanks for the support shown towards the club and its players. Meanwhile, Medjani, the other member of the Leganes squad in attendance, commented that: "It's an honour for us to have Royal Jordanian as our club sponsors. It'll provide me with that added motivation to go out and perform on the pitch and to share football's positive values off it."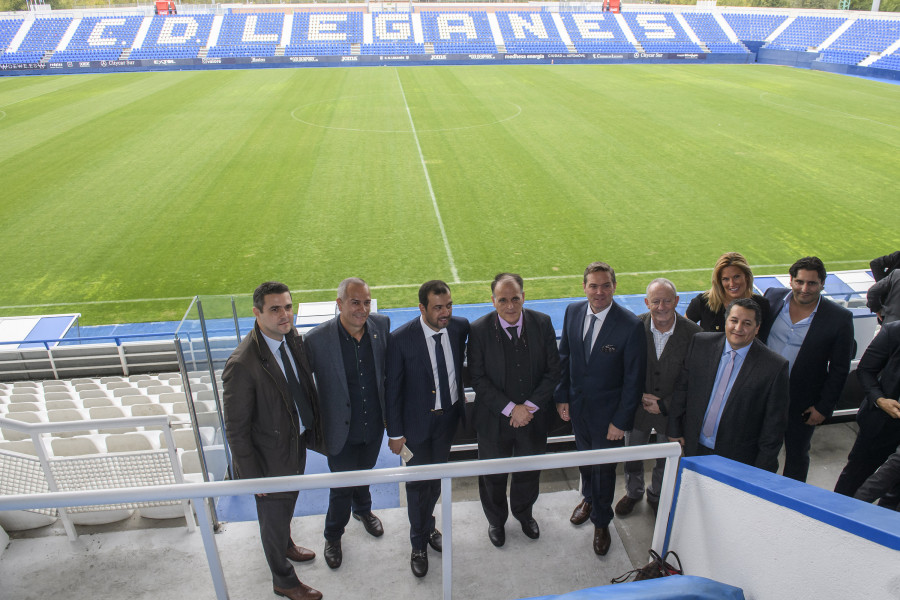 Al-Shammari, president at Mbuzz Group, the intermediary company that engineered the partnership, insisted that "Bringing LaLiga and the countries of the Middle East together represents a major opportunity for us. Uniting these two brands is a challenge for us all and we hope that it'll prove to be a long-lasting relationship." Al-Shammari rounded off his address by explaining that the partnership will benefit Jordanian football, before thanking Tebas for his attendance at the event.
© LaLiga - 2016