Mendizorroza, the LaLiga Santander title, Jony's magic, Inui's mazy runs, the Messi-Suárez partnership and of course the Basque gastronomy are just some of the highlights in store for what promises to be another unforgettable experience! Influencers Gilmário Vemba, from Angola, and Jiro and George, from Japan, will enjoy all of this, accompanied by journalists from LaLiga Santander operators ZAP A Minha TV and DAZN Japan. Israeli presenter Ori Reich from LaLiga Santander operator ONE Israel will also join this experience. All of them will star in the latest editionof LaLiga Santander Experience for the Matchday 34 clash between D. Alaves and FC Barcelona.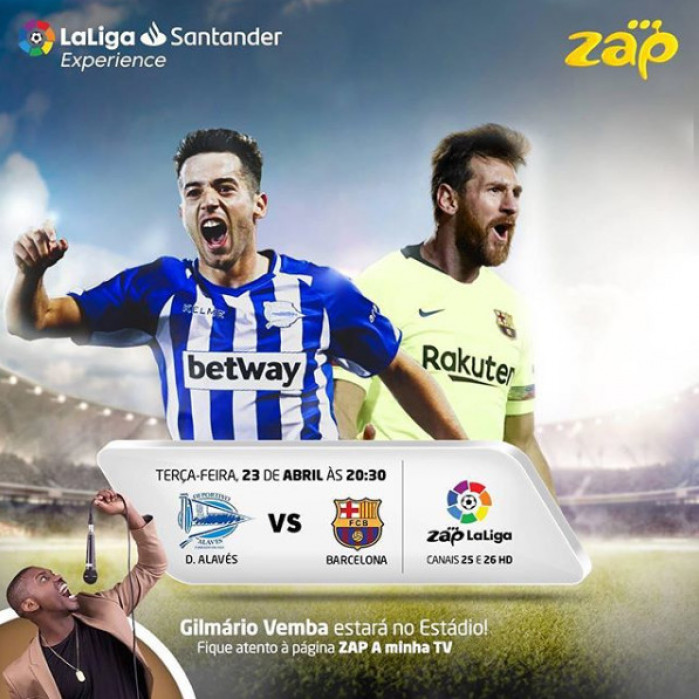 Comedian, singer, actor and dancer Gilmário Vemba flies in from Angola for the LaLiga Santander Experience ready to experience the best football in the world. Gilmário will be joined by the Youtubers Jiro and George from Japan, who will travel more than 10,000 kilometres to see Messi in the flesh, along with their compatriot, Takashi Inui. These two Japanese influencers, who have half a million followers each, are football lovers and even managed to get a first-hand taste of the 2018 World Cup in Russia. In addition, the face of LaLiga Santander in Israel, Ori Reich, will leave the television set in the Middle East behind for a weekend to come to experience the emotion of LaLiga Santander.
The influencers and journalists in this edition of LaLiga Santander Experience will sample the matchday experience at Mendizorroza - one of the most atmospheric football stadiums in the world. Game after game, the Deportivo Alaves faithful turn up in their droves to cheer on 'El Glorioso', who have had an outstanding season. Of course, the football will be top drawer, but there will also be time to taste the local pintxos in Vitoria, to learn about the history and culture of the Basque Country, and even to have a look around the Deportivo Alaves facilities. In addition, the influencers will test their knowledge of LaLiga Santander and their skills with the ball in a series of challenges that will make their experience truly unforgettable.
Follow this experience on social media using the hashtag #LaLigaExperience.
© LaLiga - 2019