Nota de Prensa
FRI 12.05.2017
A collaboration agreement was unveiled today – Friday 12 May – between LaLiga and the South African Football Association (SAFA). LaLiga president Javier Tebas and SAFA president Danny Jordaan took centre stage at the presentation, which was held at LaLiga's base in Johannesburg.
The agreement will allow LaLiga and the SAFA to promote social integration, culture and social development in South Africa through sporting values. LaLiga will help the SAFA develop the beautiful game all over the country, particularly at schools in underprivileged or rural areas, by having LaLiga experts train local coaches. Another target defined in the agreement is developing women's football throughout the country.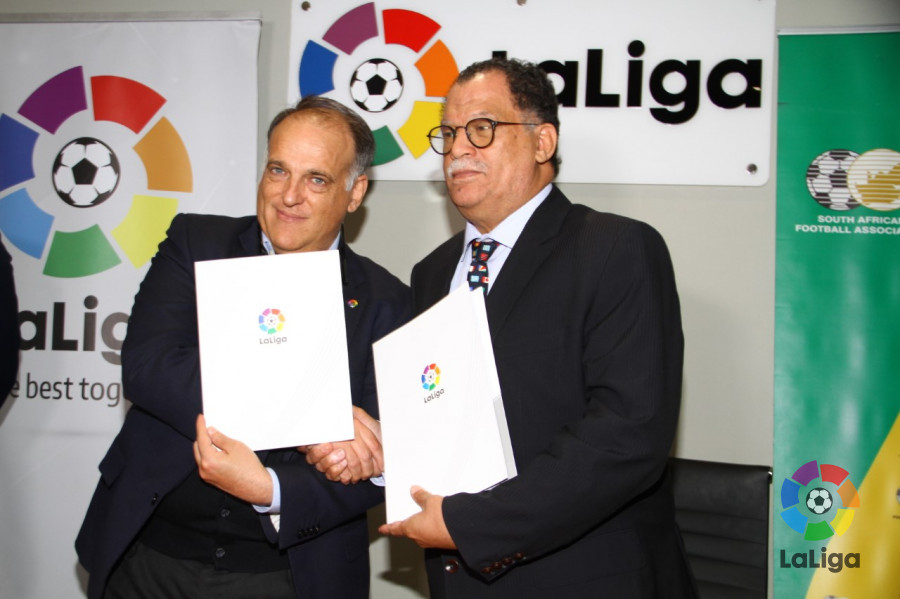 "We're delighted to be in South Africa. When we opened our office here, we said that we were here to stay. We'll get used to seeing Spanish coaches and legendary former players in South Africa. We are currently close to sealing deals for one or two Spanish teams to come here. This agreement will also see our coaches come over to South Africa and we want to make the most of that by gaining information about talented players here, meaning it could be possible to take them to Spain. LaLiga is a global competition and it needs South African players," Tebas told the press, after putting pen to paper.
SAFA president Jordaan spoke very positively about the partnership and explained why he is hopeful that it will help the organisation achieve its aims through football: "The most important aspect for us is youth development. We want children to play football. We know very well that whenever you ask them which teams they like, they always speak about LaLiga."
The new agreement is a further demonstration of LaLiga's commitment to developing football all over the globe, promoting Spanish football's values and LaLiga's management methods across the continents. The partnership that has been signed today joins those that LaLiga has already penned with foreign leagues and football associations hailing from countries such as Kenya, Japan, Nigeria, Colombia, Honduras and Ecuador, among others.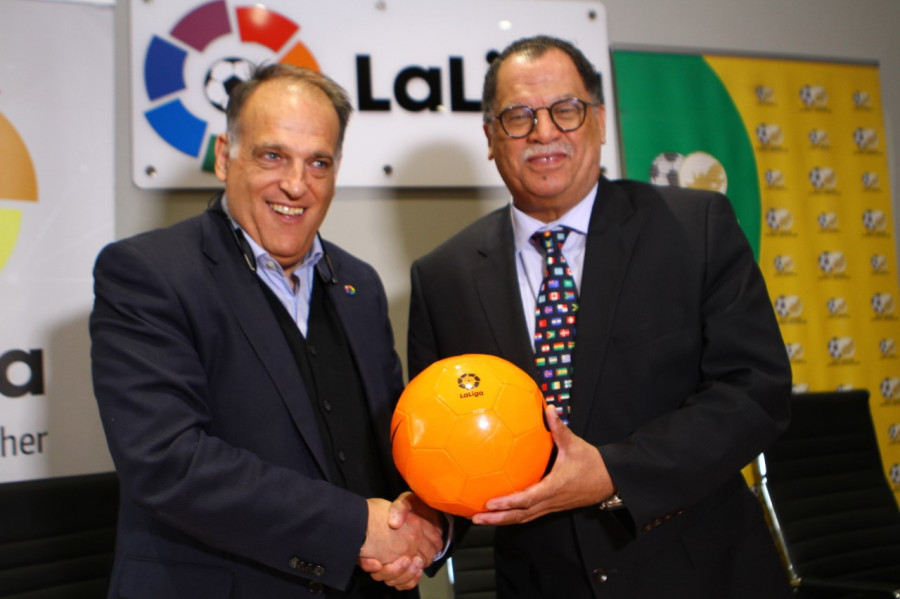 © LaLiga - 2017