The president of LaLiga, Javier Tebas, presented the campaign "Futura Afición", an educational project promoted by LaLiga through its Foundation, with the collaboration of the Consejo Superior de Deportes, in order to sensitize school children against violence in football.
Santa María La Blanca School of Madrid was the setting for the presentation of the campaign, which was attended by the director general of the Sports Council, Oscar Graefenhain de Codes and the Ambassador of Liga BBVA Fernando Morientes, in an event conducted by journalist Julio Maldonado 'Maldini'.
"Today is an important day for LaLiga. It is no coincidence that we are in a school like this. Values are taught here, from education, from respecting the opponent, from respect for the teammate. You are the future of the fans but the present too. It's what we want to bring out in ten schools throughout Spain. We want a football without physical violence and without verbal violence", stated Tebas to the students of the school.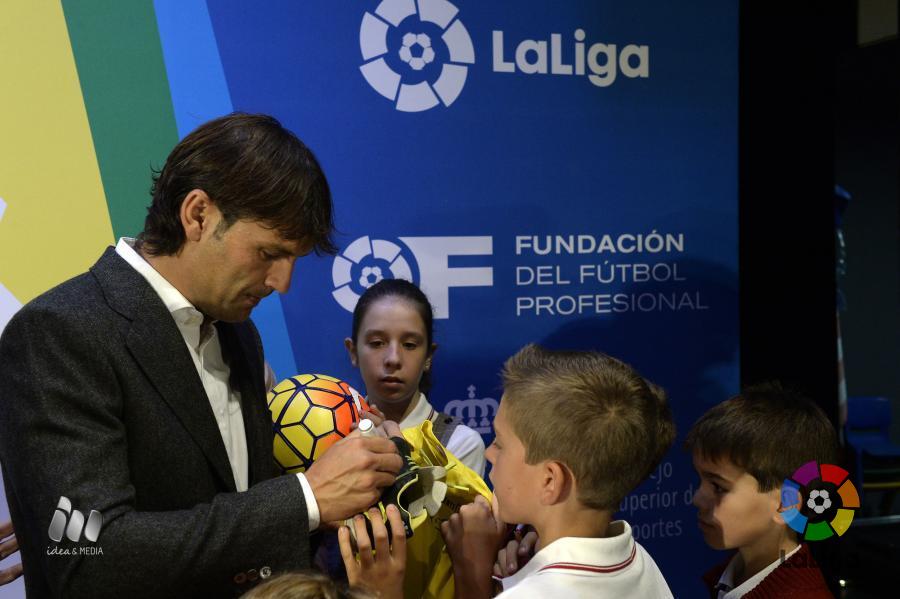 "Futura Afición" is an educational project against violence in football, aimed to the schools in order to promote fair play, respect, teamwork, tolerance, and the total rejection of violence in football in all its forms.
For his part, the Ambassador of Liga BBVA, Fernando Morientes, recalled that the youngest are "the fans of the future" and stressed the importance that prevails "respect" within the stadiums, which starts from the own field: "In professional football there are a lot of respect between the players. Always, when the game ends, you are given the hand to the referee. You have to respect him and assume the decisions he made, although you might be disagree with some of them. You have to go to the field to enjoy and have fun", he said.
© LaLiga - 2015