Institutional
SAT 25.06.2016
LaLiga president Javier Tebas attended the 13th Supporters' Clubs' National Congress on Saturday. The event organised by AFEPE (United Fans) has been taking place in Zaragoza since Friday 24 June. This 13th congress has broken its previous registration record with more than 700 attendees representing 30 of the 42 Supporters' Federations affiliated to UNITED FANS, the organisation that has, for more than 10 years, represented football fans before the likes of LaLiga, the High Council for Sport and the Spanish Football Federation.
As part of the collaborative framework with football supporters' clubs and their commitment to a transparent game, Javier Tebas outlined the strategic plan for Spanish football. "We have achieved everything that we laid out in the strategic plan that I outlined three years ago in Pamplona. We have a transparent game that meets its fiscal obligations. The new strategic plan will see us take a leap forward in our attempt to offer the best football in Europe. We still have a lot of work to do and need our fans to play an active part," added Javier Tebas.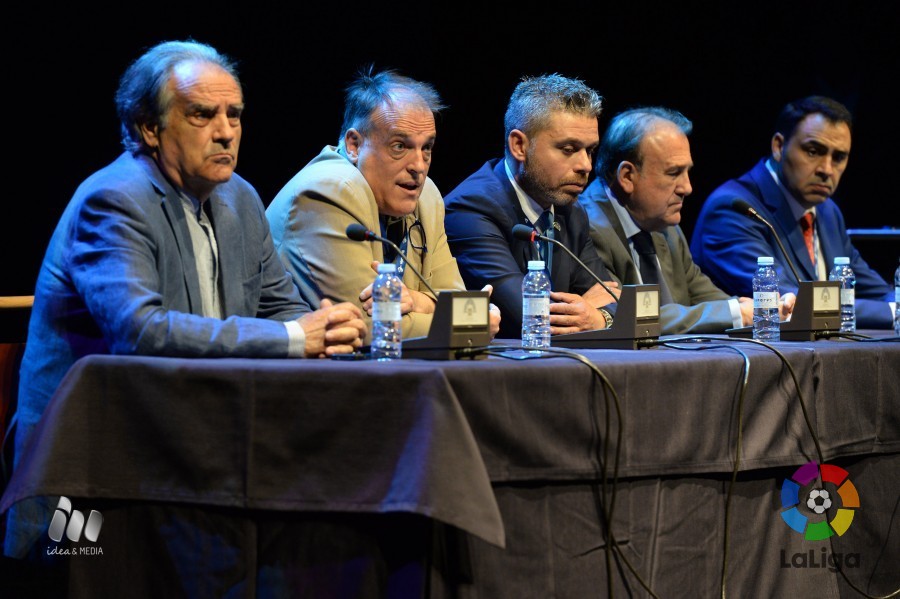 The president also highlighted the increase in attendances inside LaLiga stadiums during last season after a total of 14,014,099 fans attended 848 matches spread over the two LaLiga divisions and the six promotion playoff games. "Fans are always a LaLiga priority. We're working to improve comfort inside the stadiums. We've broken the attendance record for a third straight year and LaLiga are advising clubs not to increase season ticket prices for next season due to the increase in income from television rights," he concluded.
Javier Tebas also commented on the championship's name. "La Liga will not have a single sponsor because it is our belief that the brand can be better served with several sponsors. The Liga Adelante will now be known as LaLiga2," said the president.
© LaLiga - 2016