Sevilla FC showed resilience in the face of adversity to bounce back from a tough start and defeat Liverpool 3-1 in the 2015/16 Europa League final, adding to the already packed European section of their trophy room.
The Liga BBVA outfit has broken new ground by becoming the first club to win the competition five times. In so doing, the Andalusians have moved two ahead of Juventus, Inter Milan and their victims on Wednesday night, Liverpool, all of whom can boast three UEFA Cup/Europa League titles.
Europa League winners for the 5⃣th time, with their 3⃣ rd triumph in a row!

Congratulations Sevilla! #UELfinal pic.twitter.com/RvgzkKHozh

— LaLiga (@LaLigaEN) May 18, 2016
Sevilla's exploits are made all the more impressive if we consider that they have never lost a final in the tournament, running out victorious in all five that they have contested. They captured successive titles in 2006 and 2007, being crowned champions for the first time and then defending their crown, and now they have gone one better by making it three in a row, having also tasted glory in 2014 and 2015. No team had ever managed a UEFA Cup/Europa League three-peat before.
The architect behind this hat-trick is coach Unai Emery. With his side going in at the interval trailing 1-0, and having been utterly outplayed by Liverpool in the first half, Emery's half-time team talk and instructions promoted a devastating response from his players. The Basque tactician's reward is not just the satisfaction of a job well done, but the honour of becoming jointly the most successful manager in the tournament's history with his third title.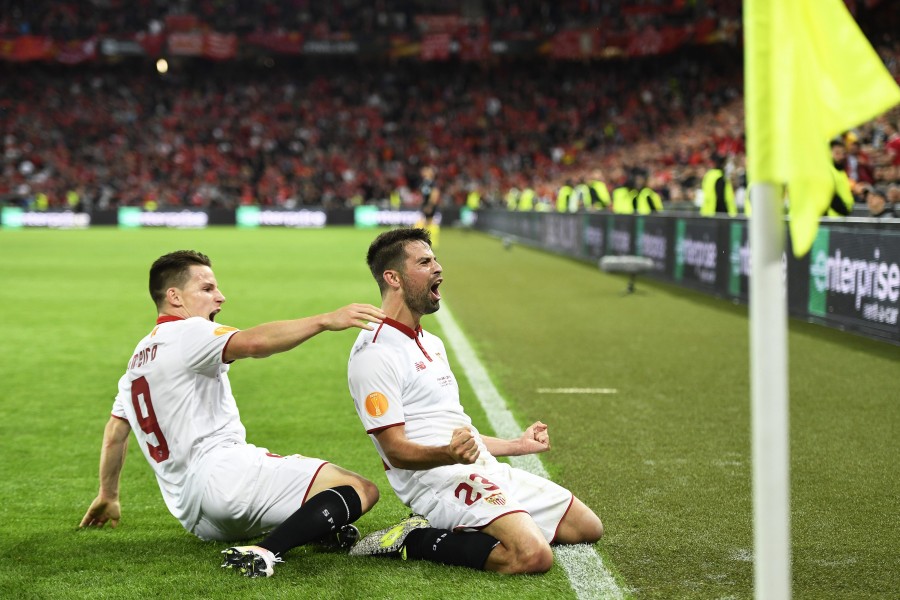 Sevilla's stranglehold is part of a wider picture of LaLiga dominance in the UEFA Cup/Europa League. Alongside Sevilla's five triumphs, Real Madrid (2), Atletico Madrid (2) and Valencia have also lifted the trophy, eight of those victories coming in the last 13 years, making Spain the most successful country in the competition.
10 - Spain
9 - Italy
7 - England
6 - Germany
4 - Netherlands
2 - Portugal
Thanks to this victory, the Andalusians have automatically qualified for the group stage of next season's Champions League, a tournament in which they will join FC Barcelona, Real Madrid, Atletico Madrid and Villarreal CF. For the second straight year, LaLiga will have five representatives in the continent's premier club competition, something no other league has achieved as of yet.
© LaLiga - 2016