Flying the flag for ESPN Brasil will be celebrities Carter Batista and Cid Nao Salvo, who will bring their comedy magic to this once-in-a-lifetime footballing extravaganza. The pair will be joined in Valladolid by presenter Kazim Irmak and commentators Cuneyit Kaseler and Fatih Demireli, who are being flown in from Turkey to represent Digiturk beIN SPORTS. The visitors are set to share in a unique getaway which will see them experience the greatest league on the planet at close quarters.
. @FatihDemireli, @irmakkkazuk ve @cuneytkaseler'in bir günlük @LaLiga deneyimini ele alacak #LaLigaExperience çok yakında beIN SPORTS sosyal medya hesaplarında! pic.twitter.com/LhLjCbkuOB

— beIN SPORTS Türkiye (@beINSPORTS_TR) February 27, 2019
However, football won't be the only item on the menu. Our special guests will touch down with high hopes of enjoying a stay packed full of challenges and fun experiences and they certainly won't be disappointed! They'll get to treat their taste buds to the very best in local cuisine and will immerse themselves in the region's rich wine-growing heritage as they take part in tours around some of the area's world-renowned wineries.

As if that wasn't enough, the guests will also take in a R. Valladolid CF training session and mingle with the players, before getting the full lowdown on the club's history and traditions. The influencers will also put their skills to the test in a series of challenges over the course of a weekend that promises to be quite some adventure. The crowning moment of the trip will come as the visitors sit back and lap up all the action as Los Blanquivioletas and Real Madrid do battle at the Jose Zorrilla in what's sure to be a game to remember.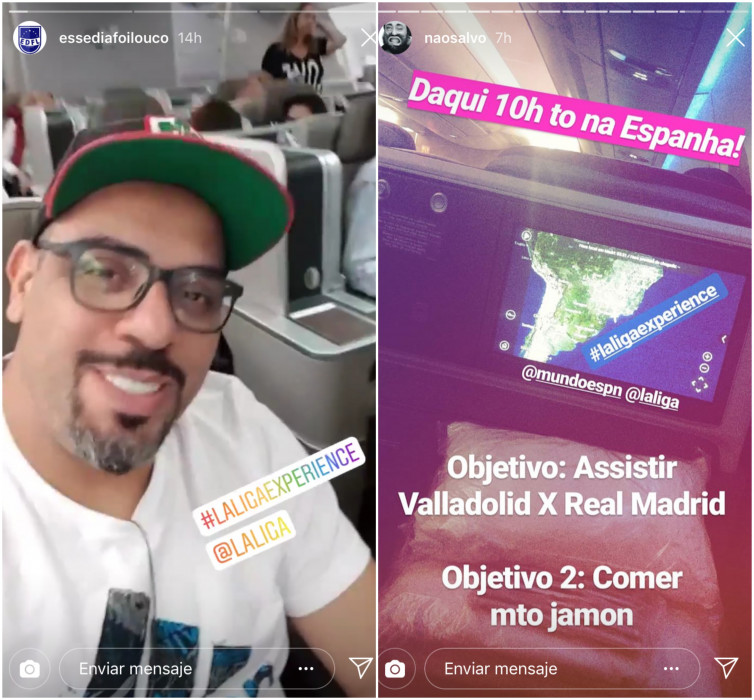 © LaLiga - 2019