Nota de Prensa
SUN 18.12.2016
LaLiga president Javier Tebas has been in Tokyo, where he met up with some of LaLiga's international broadcast rights-holders. The meeting took place at the Spanish Embassy in Japan to coincide with today's Club World Cup final between Real Madrid and Kashima Antlers. As the LaLiga chief commented, "We got together with the broadcasters from Korea and Japan. It was very important to meet up because we must ensure that we have a close relationship with them. They are the ones who offer coverage of and look after our product and we took this opportunity to tell them about the new features we've rolled out. It was a very significant and highly positive meeting. We've met up with these broadcasters in Japan and we'll now be repeating this all over the world."
The session also proved to be a positive experience for the broadcast rights-holders, who revelled in the chance of having this direct contact with LaLiga and its president. Tebas went on to reveal that, "They told us that we're the top league in terms of the way in which we broadcast games and that they're very happy with the kick-off times, which allow them to give our product good exposure and makes things financially attractive for them. What we're all interested in is seeing the value of LaLiga increase over time."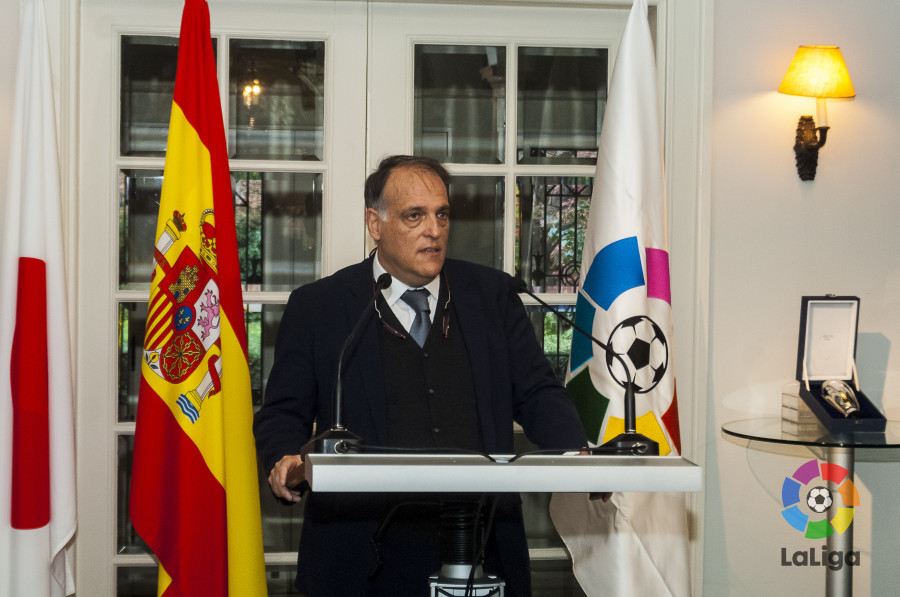 On 3 July 2016, Tebas made the most of the staging of the European Championships in France to meet with a number of LaLiga's international broadcast rights-holders at the Spanish Embassy in the country. This morning it was the turn of the Japanese and Korean broadcasters in an event which is a part of LaLiga's internationalisation efforts, as Tebas noted, "This meeting represented an investment in the future and LaLiga's growth."
© LaLiga - 2016