Lionel Andrés Messi (Rosario, Argentina, June 24, 1987) was awarded with the Best Liga BBVA Player award for the 2014/15 season. After a season away from the podium, the Argentine returned to #PremiosLaLiga with the top prize, that of the best player of the season.
An average of more than a goal per game. 43 goals in 38 games in Liga BBVA were the figures in front of goal from Leo Messi. Numbers that made him top scorer in League history with 253 goals in 289 games, surpassing the 251 goals of Telmo Zarra (Athletic Club), a record in place since 1955. But not only lives the Argentinian of the goal. Leo Messi delivered up to 18 assists in the 2014/15 season. Another record that broke the Argentinian was to become the player with most hat tricks in the history of La Liga with a total of 24. The best Liga BBVA player was recognized as well as the UEFA best player in the 2014/2015 season.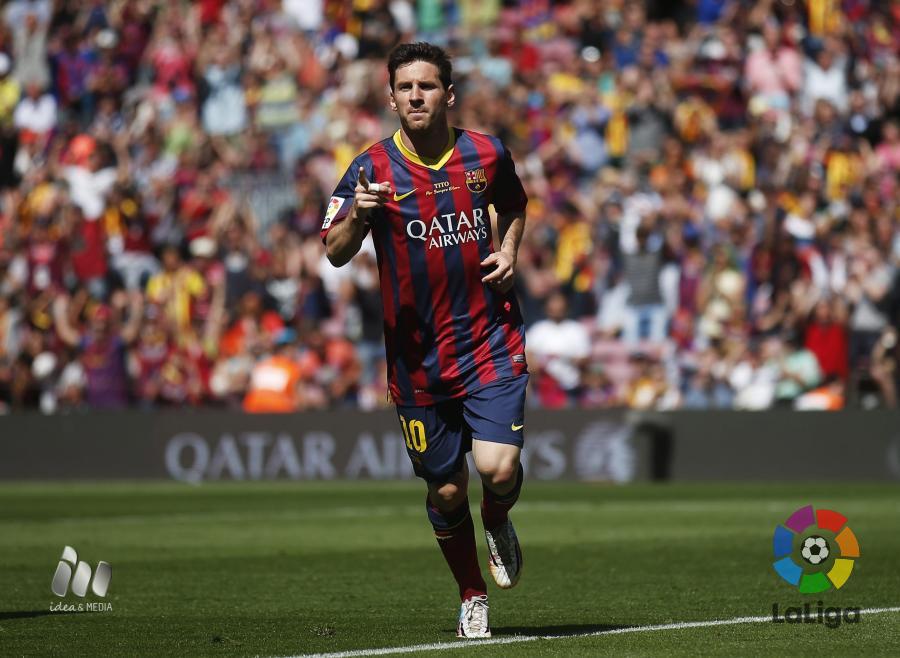 The award for 'Best Player' has been designated according to the technical data provided by MediaCoach, a video analysis tool developed by Mediapro and LaLiga which analyzes the players from the 20 clubs of Liga BBVA. This latest generation system aims to improve the team performance with game analysis, players' analysis, and the obtaining of comprehensive statistics. In addition, MediaCoach allows analysis of the game in real time and data extraction of all the matches played on each Liga BBVA matchday.
HERE TO ACCESS ALL THE CONTENT OF #PREMIOSLALIGA 2014/15 GALA
© LALIGA - 2015