LaLiga Santander Experience
MAR 16.05.2023
Last Sunday the city of Barcelona witnessed one of the most enthralling games of the season: its local derby. At the RCDE Stadium the 'Derbi de Barcelona' took place between rivals RCD Espanyol and FC Barcelona.
LaLiga Experience guests from beIN Sports France, ELEVEN SPORTS Poland and DigitAlb Albania took in the encounter first from pitchside before heading up into the RCDE Stadium's grandstand.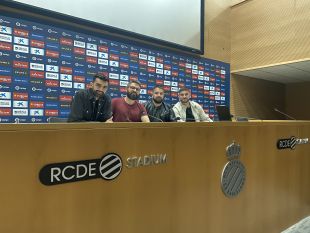 Earlier on, the lucky invitees were able to greet both team buses as they pulled up to the stadium. What's more, Mateusz Pieta from ELEVEN SPORTS Poland came out on top of the challenges put on by LaLiga Experience and was awarded a prize by RCD Espanyol club legend Raul Tamudo.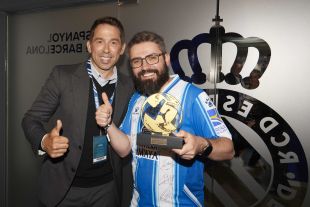 Getting to watch both sides warm up, taking in the amazing atmosphere in the packed-out stadium and hearing the moving RCD Espanyol anthem were just a few of the unforgettable moments had by the LaLiga Experience guests.
Follow all LaLiga Experience action on social media through the #LaLigaExperience hashtag.
© LALIGA - 2023