The new Nike Ordem V Hi-Vis features a seasonally optimised colour scheme that greatly enhances visual acuity. The use of a yellow base, which contrasts with the crimson and purple tones, enables players to catch sight of the ball quicker, allowing for immediate reactions and for the game to be played at a faster pace when visibility is poor.
The new Ordem V also features the use of Distorted Motion Graphic technology, which flickers as the ball rotates, helping players to spot it and react more quickly.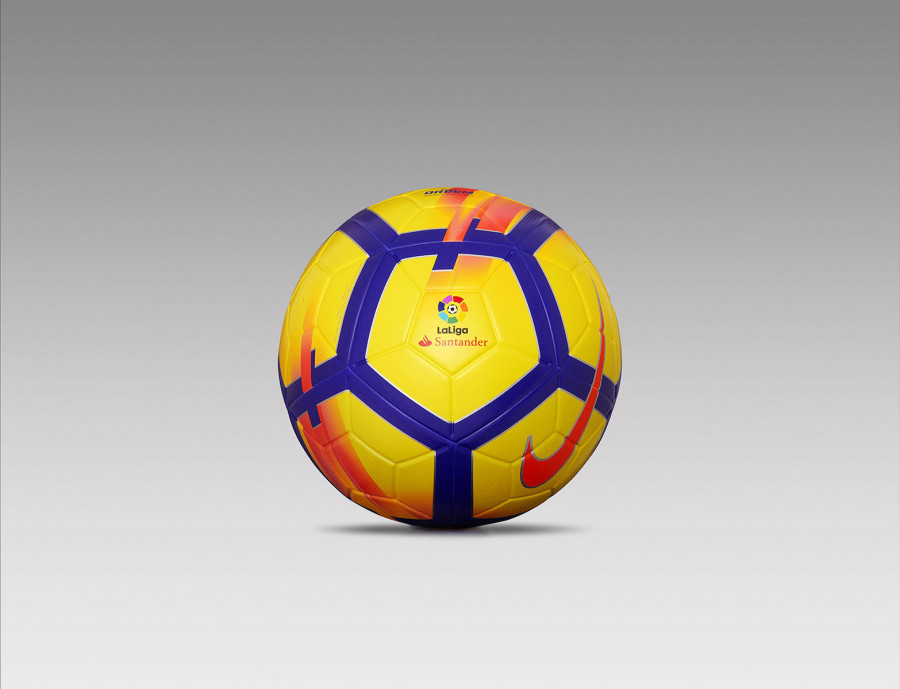 The new Nike Ordem V Hi-Vis is set to make its debut in this round of LaLiga Santander fixtures and is now available on Nike.com and at selected stores.
© LaLiga - 2017