The female game is in the spotlight again in Sweden thanks to Winning Ground, a women's football festival organised by the Swedish women´s league governing body and the Ostergotlands Fotbollforbund (Ostergotland Football Association) in the city of Linkoping. Atletico Madrid Women were the special guests at a promotional event as part of their involvement in the LaLiga Women programme.

Lola Romero, the president of Atletico de Madrid Women; the club captain, Amanda Sampedro; and the vice-captains, Lola Gallardo, Sonia Bermudez and Silvia Meseguer, had the pleasure of representing the Rojiblancas. The event also featured board members and players from Svenska Spel and local side Linkopings Fotboll Club.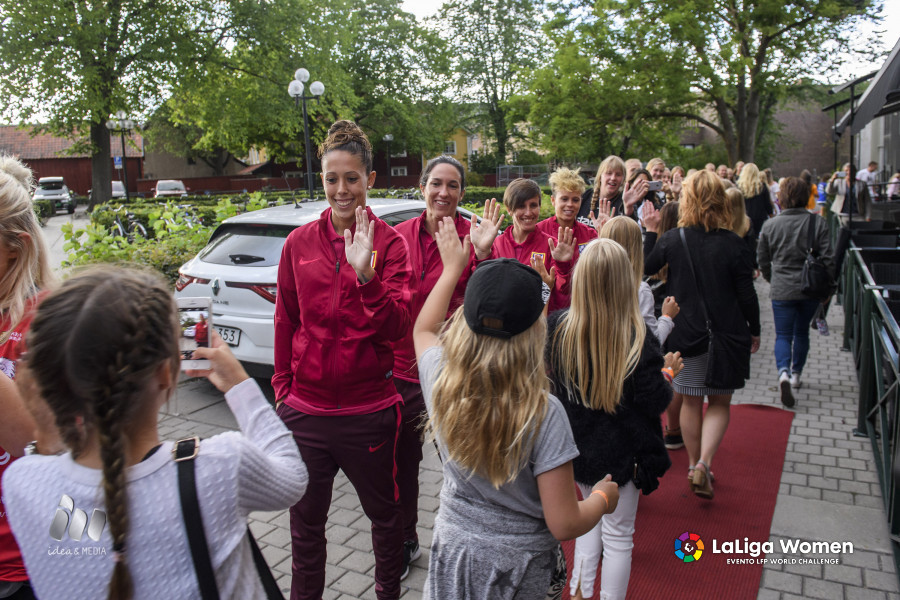 The Atletico Madrid players made the dreams of more than 200 Swedish girls come true, as these lucky attendees – hailing from a range of different places – went away having had their picture taken with the stars and got their autographs.

Following the event, the Atletico de Madrid Women and Linkopings FC boards had dinner together and commemorative plaques were handed out. Also in attendance were Sven-Inga Johansson, the president of the Ostergotlands Fotbollforbund; Pedro Malabia, the head of women's football at LaLiga; and Linda Wijkstrom, the general secretary of the Swedish women´s league association.
The festival´s grand finale will be provided by Sunday's game between Atletico Madrid and Linkopings at the Linkoping Arena. The match kicks off at 16:00 CET and will be broadcast on beIN Sports, Gol TV and LaLiga´s official YouTube channel.
© LaLiga - 2016