The big day had arrived. And what a day it would be. The sun came out in Granada. Things got off to a great start, and only promised to get better. The four Israeli fans had a hearty breakfast before setting off to meet the Granada and Barcelona supporters' clubs, allowing them to live and breathe the atmosphere in the run-up to the game which would decide the winners of the Liga BBVA title.
"It's impressive seeing how people relish football in Spain," said Itay as he took in the ambience generated by the Spanish fans hours before the game between Granada CF and FC Barcelona kicked off, replete with music, food, surprises and football, lots of football. The Israelis were given a lesson in how to sing the Granada anthem, got to sample some typical dishes from the region, and enjoyed the gifts which they received for the game.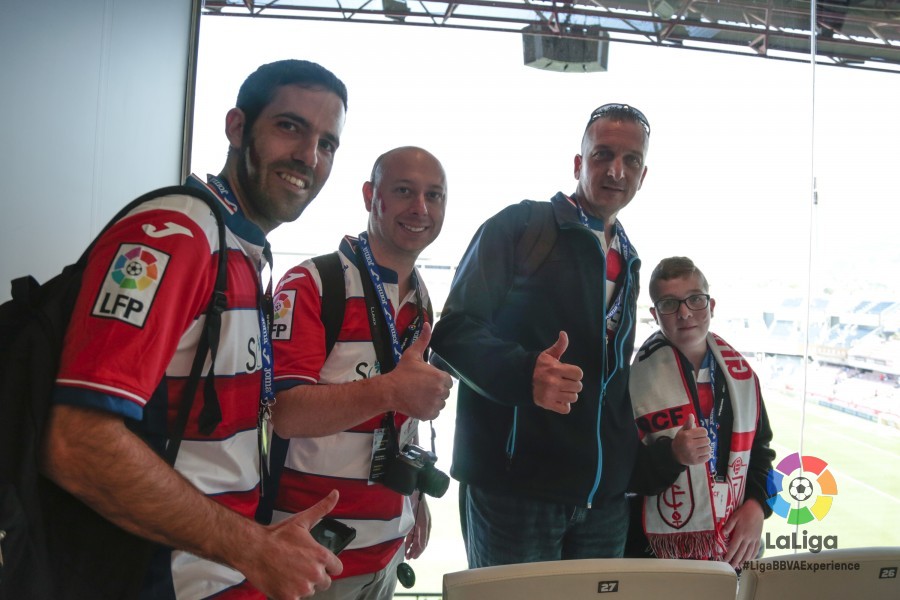 Now everything was ready for the big moment. Before the match, the fans went on a private tour of the Nuevo Los Carmenes stadium. Their anticipation and the excitement increased with every step. After the tour, the players from both teams arrived at the ground.
The game started before the referee blew his whistle with the crowd belting out the anthem, a spectacle which left our guests grinning from ear to ear. The 90 minutes which followed gave them a first-hand experience of the passion generated by the Liga BBVA. But it wasn't just any football match. They had the privilege of getting to see the champions of the Liga BBVA. Barcelona won the title by beating Granada 3-0 at Los Carmenes.
The final outcome could not have been better. Watching the Liga BBVA champions, FC Barcelona, celebrate winning the title was the perfect conclusion to a unique and unforgettable experience.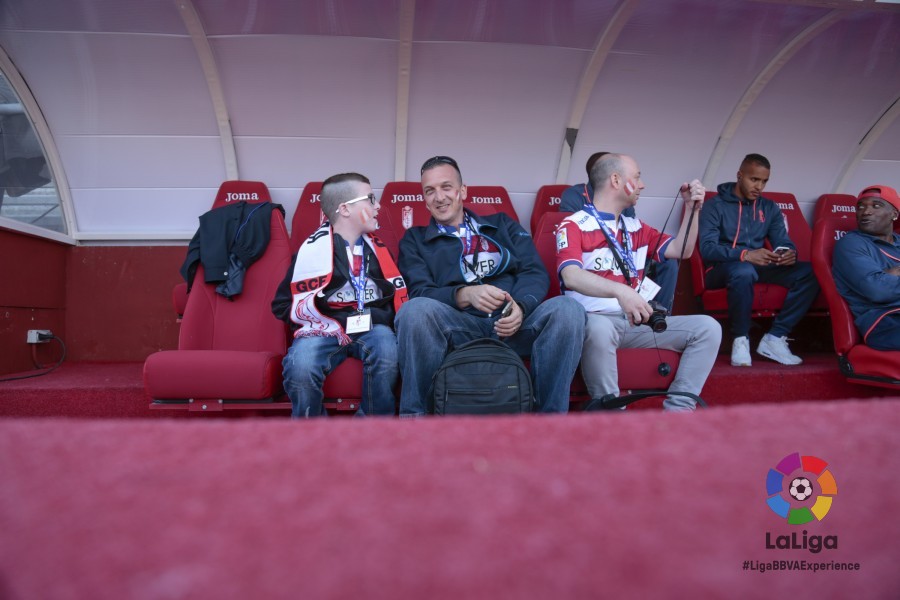 © LaLiga - 2016