"There are people you get on very well with, yet it can be tough when it comes to living together. I have to say Nata was the perfect flatmate. She's part of my family now; she's like a sister to me," explained Vicky Losada. The current FC Barcelona midfielder spent almost two years at Arsenal Ladies and when she headed to London, she moved in with Natalia Pablos, who was already settled in at the North London club. The two had crossed paths in the Spain squad on a few occasions, but "now have a much closer relationship," revealed the Rayo Vallecano star. The players' present employers faced off on Sunday in what was their first meeting since returning to Spain, with the Azulgranas coming out on top. Read on to discover some of the secrets from their time living together.
Pablos admitted that Losada was always in charge in the kitchen: "She would go for every healthy option and even became quite English in terms of her food habits, especially with breakfast. I also ate healthily and wasn't one for a full English, but I did indulge from time to time." Losada did cite Pablos, however as, "the one who'd make vegetable soup." They were certainly compatible when it came to tidiness: "Neither of us is a nightmare, but we wouldn't call ourselves neat freaks either," stated Pablos. They know each other so well that they tended to blurt out the same answers throughout the interview. Who needed more beauty sleep? "Nata." Who spent more time in front of the mirror? "Vicky, any mirror would do. On top of that she was the one taking up all the wardrobe space."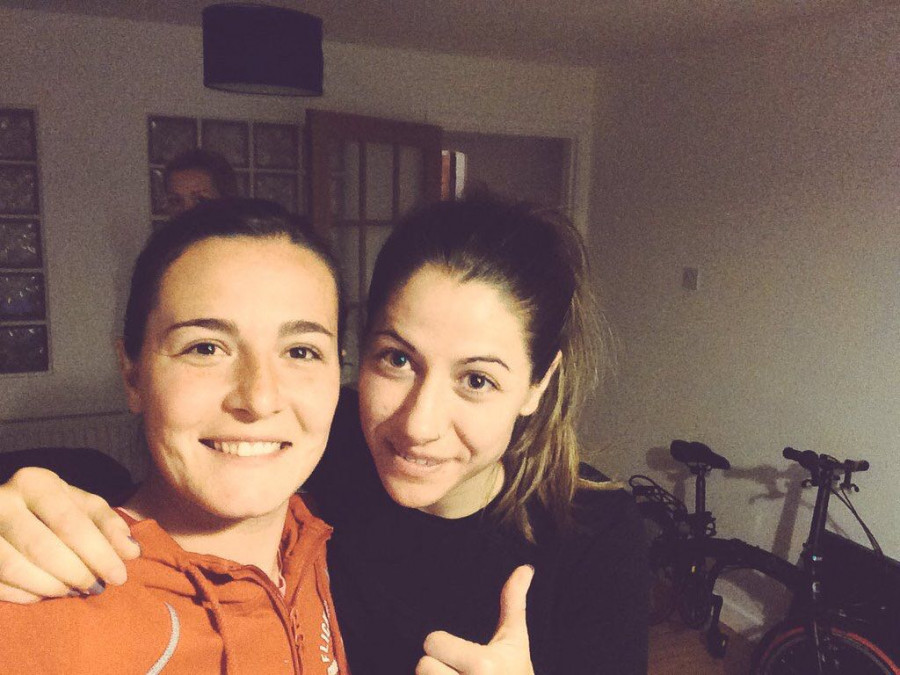 Who handled driving on the left better? "We both managed fine, although there was no chance of me getting done for speeding in the first few weeks: I was trundling along!" said Pablos, before Losada chimed in: "She got the hang of it quickly and soon enough she was driving around like London was her playground." Both concurred that, of the two, Losada adopted more of the English culture, although they stuck to Spanish meal times at home, "Except when we had English visitors; they couldn't stomach waiting until late at night for dinner, so we'd cook earlier." Both came back to Spain with their English much improved, "Though Nata's is more professional and mine is more colloquial," Losada explained.
The pair were unstinting in their praise for one another. On a personal note, Pablos remarked on the Catalan midfielder's "maturity" and Losada highlighted how "laid-back" the Madrilenian forward is in her everyday life. As for the footballing side of things, Pablos raved that, "Vicky is one of the best players in Spain. Few can match her talent and she has an immense work rate to boot." Losada returned the compliment in equally glowing terms: "Nata is a natural talent and players of her ilk are becoming an endangered species. She's a goalscoring number 9 of the sort that any coach would want in their team."
After almost two years sporting the same colours, on Sunday they faced off for the first time since respectively rejoining Barcelona and Rayo. Ahead of the game, the close friends voiced their delight about getting to play at the Mini Estadi, a fantastic stadium, as well as stressing how much they were looking forward to rubbing shoulders again. "I miss her!" gushed Losada, a sentiment doubtless shared by her former flatmate, even though their encounter at the weekend ended with a disappointing 3-0 defeat for Pablos and her Rayo teammates.
© LaLiga - 2017