Nota de Prensa
LUN 23.01.2017
A delegation from the Division Mayor del Futbol Colombiano (Dimayor), Colombian professional football's organising body, is departing Spain today after holding a host of meetings with LaLiga under the aegis of the collaboration agreement between the institutions. The expedition – headed by Dimayor chief Jorge Fernando Perdomo and also comprising club chairmen Cesar Augusto Pastrana (Independiente Santa Fe), Carlos Mario Zuluaga (Club Deportivo La Equidad Seguros) and Alvaro Martinez (Asociacion Deportivo Cali), as well as Mauricio Correa, the president of the television channel Win Sports – arrived on Spanish soil last Thursday.
As part of their visit, the Colombian football representatives sat down with LaLiga president Javier Tebas to go over the key points of the deal signed between the two institutions last November. This four-year agreement intends to foster the sharing of knowledge and experience regarding the battle against violence in football, ticketing and entry control, the administration of audiovisual rights and player transfers, among other issues.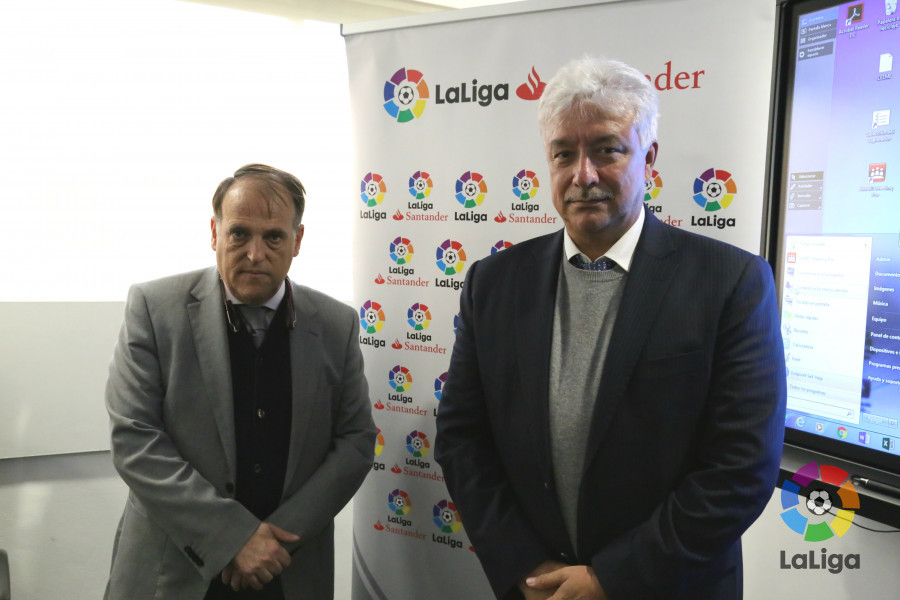 Another of the sessions centred on broadcasting and saw the visitors come together with Melcior Soler, the director of LaLiga's audiovisual department, to get the inside scoop on LaLiga's experiences in this area and its know-how on matters such as the relationships with television networks and steps to improve broadcast quality.
LaLiga's international expansion was another of the subjects explored, namely in a meeting with Vicente Casado, LaLiga's managing director of international development. The fight against piracy, advances with regard to security and integrity, marketing and the a priori financial control system were among the other focuses of attention during the visit. In addition, the state of women's football in both countries was also discussed in the presence of LaLiga's Director of Women's Football Pedro Malabia.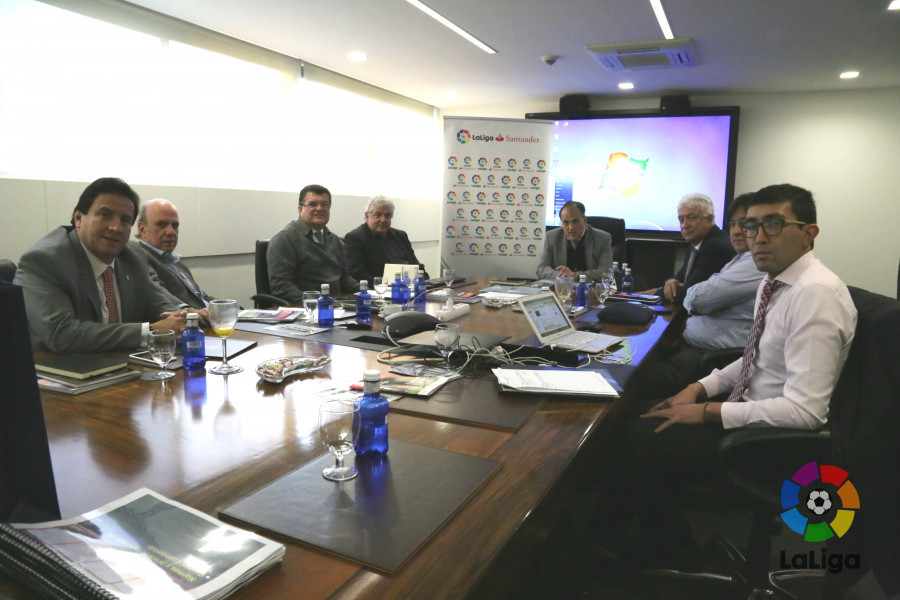 These meetings served to strengthen the ties between the two institutions, as well as providing more evidence of LaLiga's role and standing in the international football and sports worlds. On this note, the Nigerian, Japanese and Ecuadorian leagues are just some of the other organisations to have expressed interest in the working methods introduced by LaLiga and the ongoing internationalisation of Spanish football that it is driving.
© LaLiga - 2017