The 21st LaLiga Promises International Tournament is here. The day before the big kick-off, Puerto de la Cruz played host to the opening ceremony, at which the spotlight was shone on the 12 clubs that will be participating in the latest edition of an event that is always among the most eagerly awaited of the season.
The Plaza de Europa square was the venue for the ceremony, which was attended by LaLiga president Javier Tebas; Jose Ramon de la Morena, the president of the eponymous foundation that has been running the tournament for 15 years; Carlos Alonso, the president of the Cabildo de Tenerife (Tenerife Island Council); and Lope Afonso, the mayor of Puerto de la Cruz.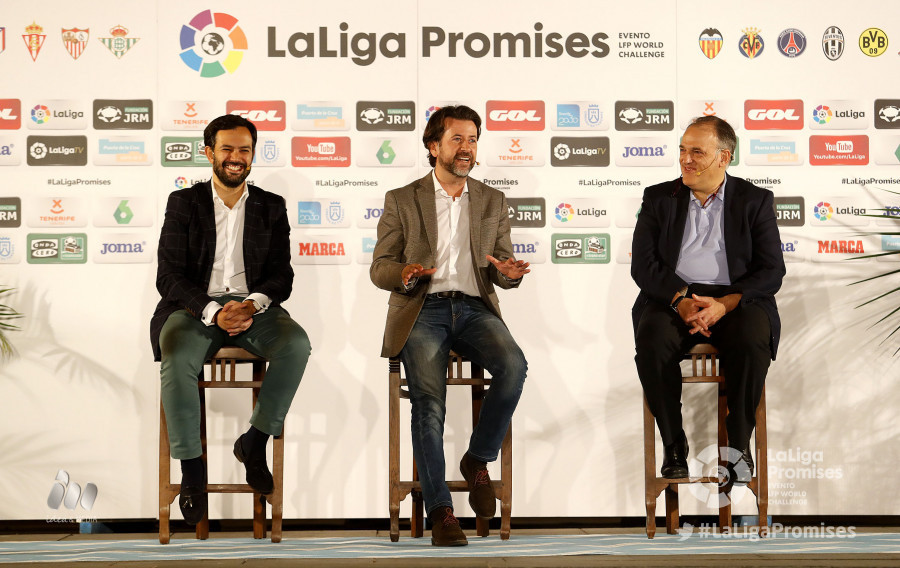 "I'd like to welcome all of the participants to LaLiga Promises, a tournament that represents football at its purest," said the mayor, expressing his delight at the competition's return to the island after having been staged in Miami last time round. On this occasion, the Estadio Municipal El Peñon will be doing the hosting honours for three fun- and football-filled days during which scores of Under-12s starlets will be vying for glory.
After the eight Spanish clubs involved – Villarreal CF, Atletico Madrid, FC Barcelona, Real Madrid, Sevilla FC, Real Betis, R. Sporting and Valencia CF – were introduced, it was the turn of the four international representatives: Borussia Dortmund, Juventus FC, Paris Saint-Germain FC and Middlesbrough FC. "We want you to feel at home here in Puerto de la Cruz and to enjoy the values associated with this sport," Afonso added, addressing the participants.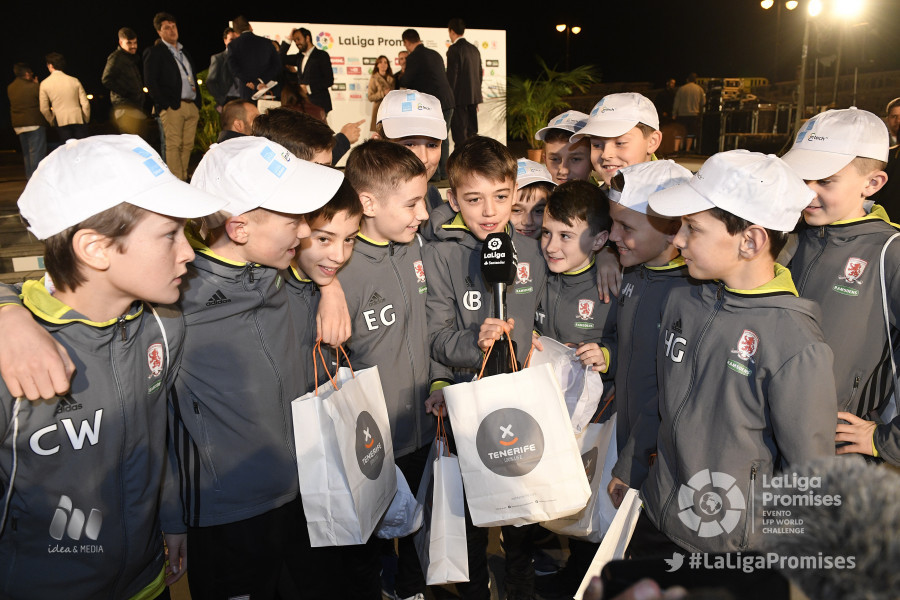 For his part, Javier Tebas voiced his gratitude "to everyone who makes this tournament even greater every year." "When we draw up our schedule at LaLiga, LaLiga Promises always figures prominently in our thoughts. It is part of LaLiga and we pay it the same attention [as other competitions]. This edition is going to be broadcast in 15 countries all over Europe," he went on, urging the players to "be standard-bearers for LaLiga and help carry the Spain brand beyond our borders."
The president of the Cabildo, meanwhile, highlighted the fact that, "Sport and football in particular are vehicles for conveying values. That is what LaLiga Promises and the Tenerife 2030 project are all about." "One day these players will be LaLiga stars," Alonso enthused, before voicing his desire for "this competition to be a hallmark of Puerto de la Cruz."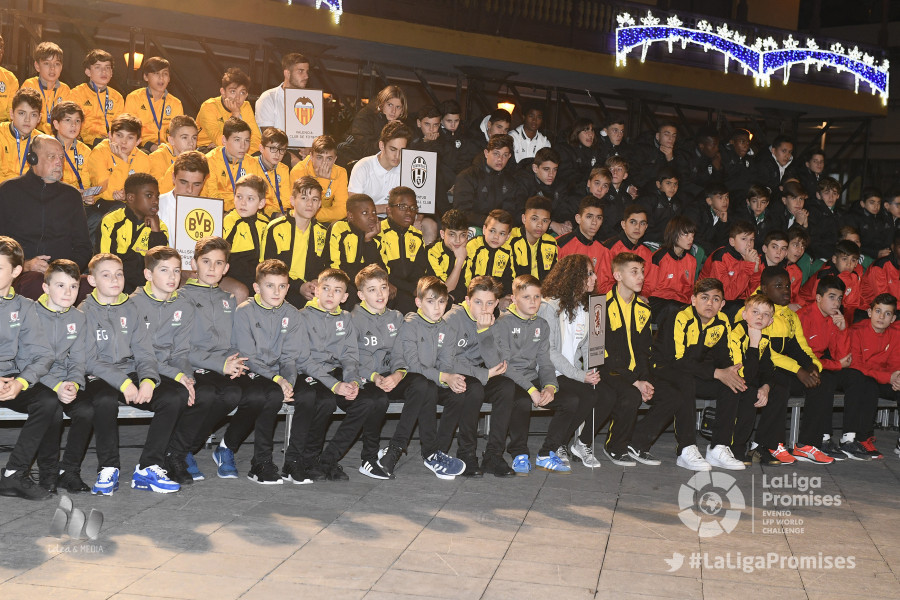 The stars of the future are in place, ready and eager to serve up fine football and showcase their talent from this Tuesday, 27 December, through to Thursday 29th, when the champions of the 21st edition of the LaLiga Promises International Tournament will be crowned. Fans can keep up to date with all the news from the competition on social media using the hashtag #LaLiga Promises, as well as watching the action on LaLiga TV, LaSexta and GOL.
© LaLiga - 2016