Malaga dominate
The Andalusian team took control at the start of the match. With Amrabat leading the way for the visitors they went in search of the three points playing an intense game. They played a lot of crosses into the area but were unable to make the break-through.
Home resistance
Rubi's team took on the game with the willingness of keeping a clean sheet and making the best of the opportunities they had. Given the better start by Malaga, the Valencian team preferred to remain strong in defence and close up spaces to avoid Charles Dias and Amrabat's runs.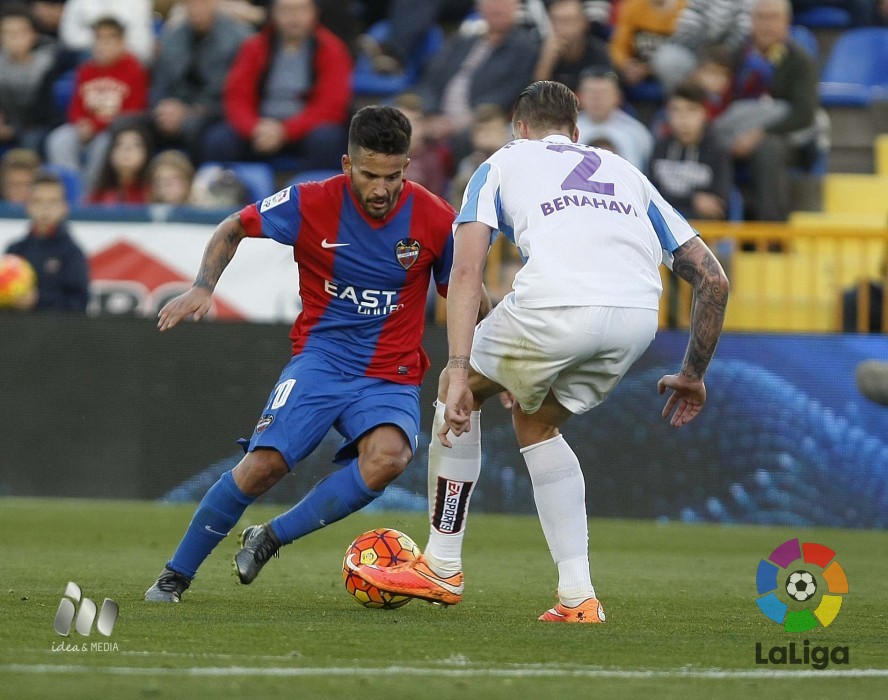 Possession for Levante
As the match went by, Levante went forward and saw how their approaches brought danger to Javi Gracia's men's box. Roger Marti was close to opening the score after Ruben Garcia's cross, touched by Lerma, but the away reply came quickly when Duje Cop's shot slipped by Mariño's post.
Quality sparkle
There was a great parity for most of the clash. Control and possession evened out during the ninety minutes, and despite Rubi's side having the clearest chances at the end of the game, it would be Duda who hit the target. The Portuguese midfielder made the most of his free kick ability, shooting under the wall and earning his team their third consecutive victory.
© LALIGA - 2015