Nota de Prensa
JUE 15.06.2017
The city of Villarreal was decked out to welcome the 26th PAMESA LaLiga Promises National Tournament, which brings together the 20 LaLiga Santander clubs between 16 and 18 June. The Plaza del Labrador was the venue selected for the event to inaugurate the tournament, which included the presence of the secretary of state for sport, Jose Ramon Lete, the president of Villarreal CF, Fernando Roig, Cristina Sanchez, LaLiga's corporate brand activation director, and Jose Ramon de la Morena, the president of the foundation which has organised the tournament during the last 16 years.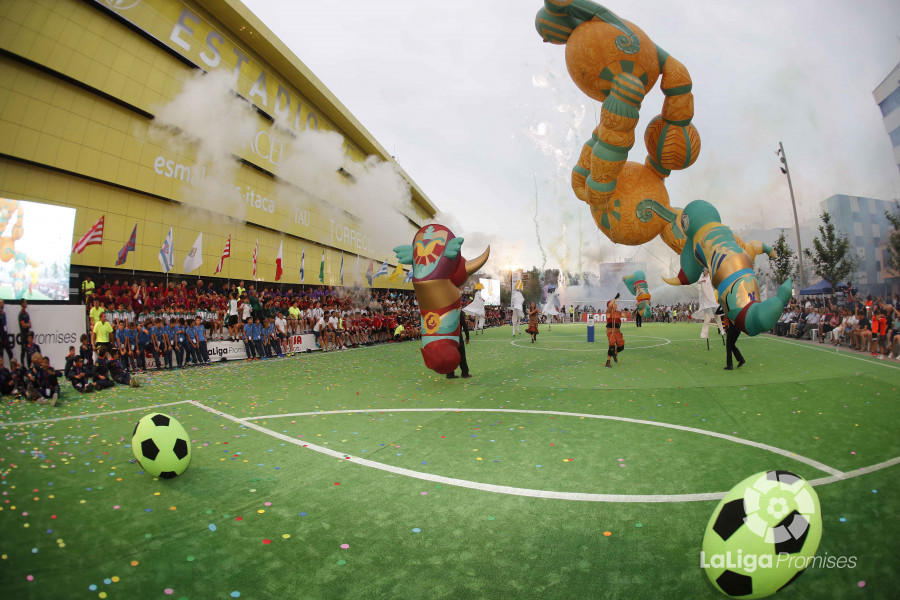 The players were the stars of the show during an event marked by magic and colour on a night steeped in excitement. Their parents and the public made sure not to miss the parade by the teams who dream of lifting the trophy as champions of the hotly anticipated under-12s tournament this Sunday at the Pamesa Ceramica Training Ground.
"We're about to witness the best competition involving the best youth systems in the world. This is a factory of dreams, and others who have already passed through it have made them come true. This tournament is more than just an extraordinary showcase, it is an instrument for transmitting the values of sport, such as glory, loyalty and sportsmanship," assured Jose Ramon Lete, who stressed that "it's important to know how to win, but also how to lose."
Refereeing representatives, coaches and players who will feature in the tournament read a manifesto calling for everyone to display the aforementioned values, before the fireworks and lights and colours show flooded the location adjacent to the Estadio de la Ceramica with a party atmosphere.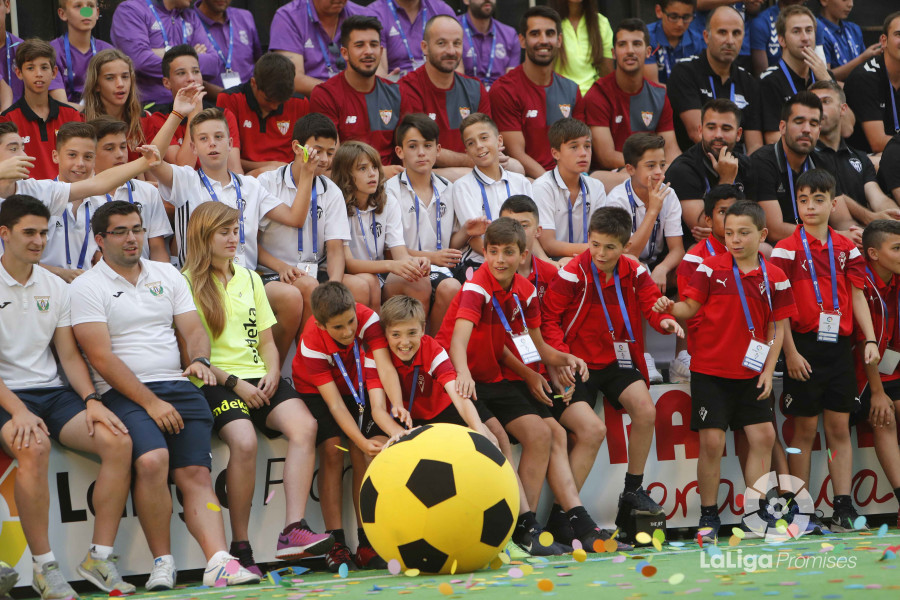 Meanwhile, Fernando Roig, who was accompanied by Marcos Senna and the Villarreal first-team coach, Fran Escriba, welcomed the 20 clubs. "It's an honour for us to be able to welcome you to our home and we do so with great warmth. We hope you enjoy yourselves, revel in the passion, and spend three very happy days here."
The future stars have already arrived and will display the very best of their football, talent and passion from 16 June through to the 18th, when the champions of the PAMESA LaLiga Promises National Tournament 2017 will be crowned. All of the news on this tournament can be followed on social media via the #LaLigaPromises hashtag. Furthermore, the competition's matches will be broadcast on LaLiga TV, LaSexta and GOL.
© LaLiga - 2017