LaLiga continues to consolidate its privileged position at the top sports, marketing, business and technology conferences. On this occasion, Ignacio Martinez Trujillo, LaLiga's managing director of innovation and global development, and Adolfo Bara, the managing director of sales and marketing, were tasked with representing LaLiga at Leaders Week, taking place in London from 4 to 7 October.

LaLiga's first appearance involved Ignacio Martinez Trujillo in The Fan Marketing Summit, where he sat down with Charles Allen, Arsenal FC's head of marketing, and Sam Li, the head of content acquisition and strategic partnerships at Sina Sports. The discussion served to explain the ways to convert casual fans into avid consumers of information and entertainment. "Our product affords us infinite opportunities, so our job is to find the best way to deliver it. That's why we are constantly committed to innovation. We have to connect directly with the consumers and bring our content to fans around the world," said the managing director of innovation and global development.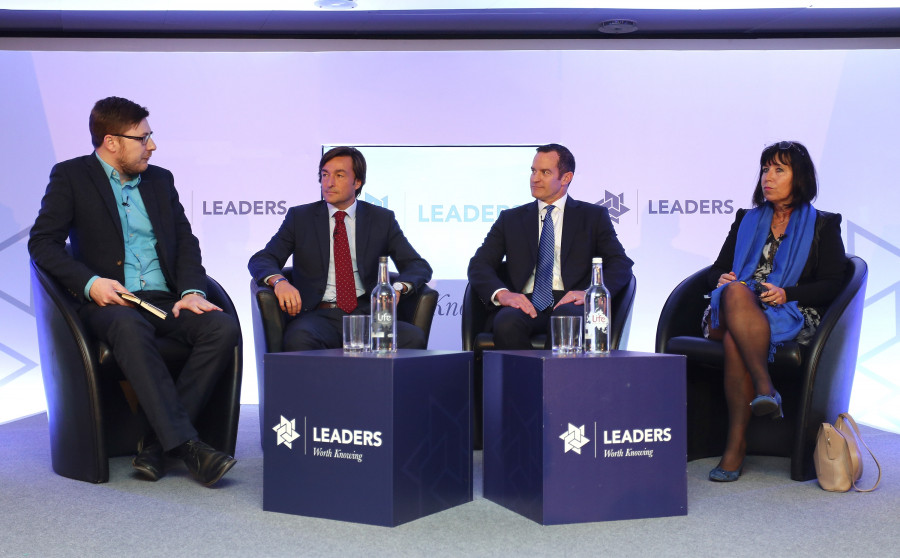 For his part, in his capacity as LaLiga's managing director of sales and marketing, Adolfo Bara spoke at The Sport Business Summit alongside Bernadette Andrietti, the director of marketing for Europe, Middle East and Africa (EMEA) at Intel Corporation, and Jim Stoeppler, the vice-president of European brand marketing at Enterprise Holdings. During his remarks, Bara analysed the state of play at LaLiga in terms of branding and outlined how the institution has become an organisation that major global firms are keen to associate their image with. On this note, he also offered an insight into the process behind the signing of the deal that saw the top two tiers of Spanish football respectively rebranded as LaLiga Santander and LaLiga 1|2|3.

"We met with Santander at the end of April, but we were unable to reach an agreement. Then, in June, we decided that we had to work together and held 10 days of intense negotiations before the contract was agreed on. What was most important from LaLiga's point of view was the fact that Santander would be able to help LaLiga to expand its brand internationally, particularly in South America, North America and Europe. Brand activation was therefore a key factor in our tie-up with Santander," Bara explained.

With its ongoing growth, LaLiga continues to cement its status as a world leader not just on the pitch, but in other spheres as well. Regular appearances at events like Leaders Week both attest to this position and serve to reinforce it.
© LaLiga - 2016