Cesar Tejada moved to the U.S. in 1994 and opened a furniture store with his family 10 years later. It wasn't until 2008 - nearly 15 years after his arrival to the States - that he discovered Real Madrid.
His discovery of the club came from an unexpected source: a Valencian friend who was a fan of FC Barcelona.
"She asked me if I could maybe start watching soccer with her so we could watch it together, but I didn't just want to follow her team, I wanted to find my own team," said Cesar. "Through that process I started to like Real Madrid and follow Real Madrid and then grew a passion for it."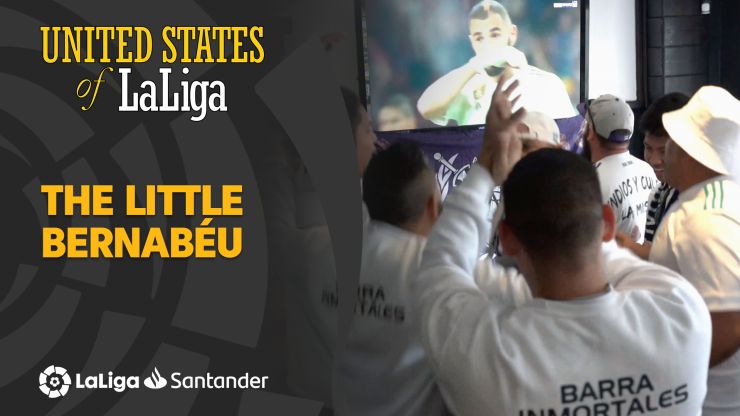 Soon after that, Cesar bought his first Real Madrid jersey, which was the first item in a collection of Real Madrid memorabilia that he'd go on to build over the years.
His collection, on display throughout his family's store, now features museum-worthy items, including a closet full of autographed jerseys, including one signed by 'La Quinta del Buitre,' signed balls, old match tickets dating back to 1928, stickers, sports cards, and other irreplaceable memorabilia. Cesar describes collecting like the pulling of a string.
"For example," he said, "I like Iker and I knew Iker was a great goalkeeper and then you hear he won a Zamora award so you go 'who's Zamora?' So then you do a little bit of research and find out that Ricardo Zamora was a goalkeeper and he was one of the biggest stars from LaLiga and he played for Real Madrid, the team that I love. So then you start going 'maybe I should get something that tells the story of that goalkeeper.'"
And so it goes. One piece of history leading to another piece of history that tells the story of a beloved LaLiga club. Cesar has his way of showing his appreciation for Real Madrid: collecting its memories, but he knows not everyone expresses their fandom the same way.
"Each person has their own way of expressing their love for the club."
© LaLiga - 2021