Godwin Mordi became a Real Madrid fan while growing up in Nigeria. His fandom developed while he was pursuing a career in sports physical therapy. Traveling and working with teams in Nigeria, his profession eventually brought him to the U.S.
After completing his master's degree in Missouri in 2011, Godwin received a job offer in Los Angeles, California.
"When I moved out here, I didn't have any friends because all of my friends were in Missouri and I'm from Nigeria," said Godwin.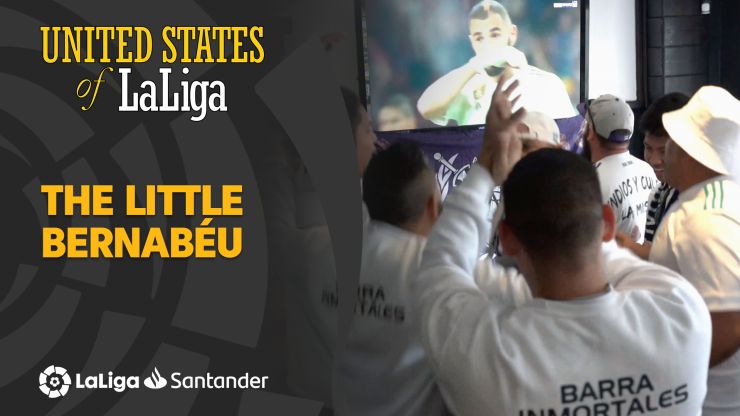 Arriving in LA, he immediately started looking to meet people who were as passionate about Real Madrid as he was. Soon, he stumbled upon La Peña Madridista de Los Angeles and quickly signed up to be a member.
"I value the philosophy where, when you sign up for the club, you know you are actually signing up for the pinnacle of soccer. It doesn't get higher than Real Madrid. You know you are joining the very best soccer club," said Godwin.
Since joining the Peña, Godwin has become an integral member of the group rising to the ranks of Membership Director. He regularly participates in Peña events, including everything from 4:00 AM watch parties at local venues to backyard barbeques.
After arriving in LA alone years ago, he's now found a family bonded by their passion for Real Madrid.
"I just have felt at home."
© LaLiga - 2021