LaLiga and beIN SPORTS, the exclusive rights holder for LaLiga's broadcasts in the United States, put on a fantastic event for fans of Real Madrid and FC Barcelona to take in #ElClasico. Raul Gonzalez, the country manager for LaLiga's USA office, and Gianluca Zambrotta, an FC Barcelona ambassador, were the main representatives of Spanish football for LaLiga's debut in New York.
With the amazing Manhattan skyline as the backdrop, a rooftop on Fifth Avenue welcomed more than 1,500 fans to take part in a festival of football. The action on the pitch more than lived up to the expectations of the gathered New Yorkers, and was befitting of the party atmosphere of the occasion. Fans were also able to find out more about LaLiga through the various exhibitions and stands that were set up for the event.
Raul Gonzalez, LaLiga's country manager for the USA, spoke about the significance of El Clasico. "It's a clash between two clubs with a great deal of history between them, and there are fans of both teams spread out across the world," explained the ex-Real Madrid star. Raul also added that "for Americans who have never seen a soccer match before, El Clasico is an experience they'll never forget."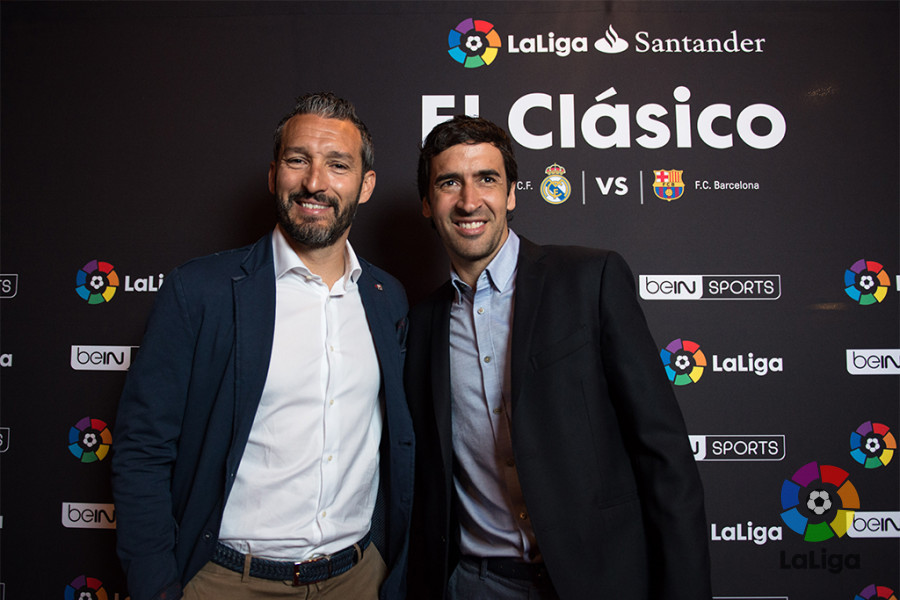 FC Barcelona ambassador Gianluca Zambrotta, for his part, noted that "in the last 15 years, LaLiga has been the best league in the world." "Real Madrid, FC Barcelona, Atletico Madrid and Sevilla FC have all enjoyed success in Europe, which has been a contributing factor in LaLiga becoming the best in the world," he added.
© LaLiga - 2017