Alexus has been a FC Barcelona fan since he was 13 years old. His wife, Debby Sanchez, was a soccer fan but never showed a real preference between Alexus' favorite club and their rival Real Madrid.
"I used to like to watch Barcelona play and I used to like to watch Real Madrid play and people would tell me 'you have to pick one,'" said Debby.
Her husband tried to recruit to his side, buying her several FC Barcelona jerseys, but Debby never wore them.
Then six years ago, ahead of ElClásico, her friends drew a line and said it was finally time for her to make a decision. She couldn't keep cheering for both teams.
Debby agreed and said on the day of the Clásico, "okay, today is the day. Today I'm going to pick a team. Whoever wins today that's who I'm going with."
To the dismay of Alexus, Real Madrid won that day and Debby stayed true to her word and adopted them as her team.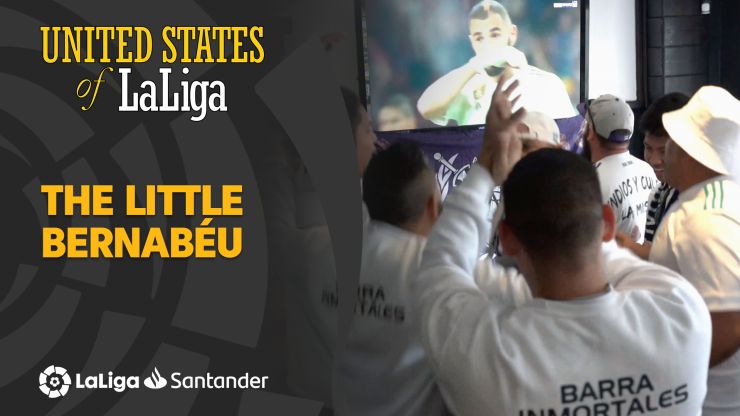 "I felt really good when [Real Madrid won] and I was actually relieved because I knew in my heart that's what I wanted," said Debby.
Now, Debby is a loyal Madridista and a committed member of La Peña Madridista de Los Angeles.
© LaLiga - 2021