Nota de Prensa
JUE 02.02.2017
The 60 chosen applicants from the LaLiga Global Network project have now begun the specialised training programme which LaLiga is offering the youngsters before they head off to their respective locations, where they are set to promote the institution's image outside Spain.
Tebas got proceedings underway at the Hotel NH Madrid Ventas by welcoming the young talents, before going on to detail the strategic elements involved in the project as well as LaLiga's objectives. During his address, he congratulated the finalists and commended them on their impressive experience and professional capabilities. The LaLiga president also sought to encourage the youngsters to put forward their own ideas within the scope of the organisation's strategic plan.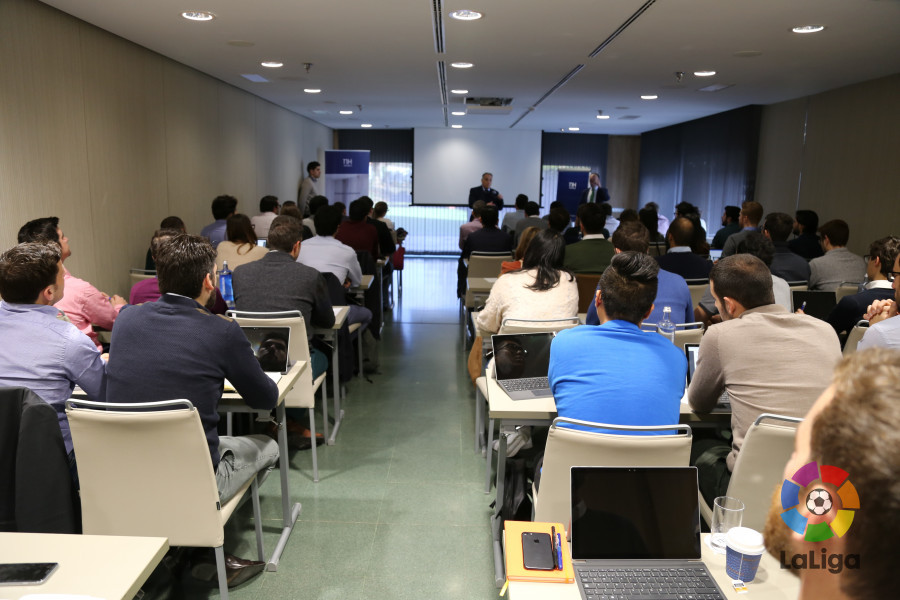 "There's a need for our strategic plan and internationalisation efforts to be constant in order to enhance the growth of the football industry," insisted Tebas. The LaLiga chief also called on the selected candidates to take full advantage of the training sessions to find out all about the various departments that make up the institution and gain an understanding of how each of them work.
Tebas also highlighted the significance of LaLiga's digital strategy in the efforts to improve the organisation's international profile, before asking the selected candidates that they give their all in their respective destinations. The training programme, which is delivered by professionals from LaLiga's various departments, is set to run until 7 April.
During the course of their training, those chosen to represent LaLiga in the 34 strategic locations will work on lifelike case studies and reports, in an effort to give them an insight into how they will be expected to work alongside their future colleagues.
© LaLiga - 2017