The anthems rang out and the match kicked off to a cacophony of noise at a rocking Juventus Stadium. Such a raucous crowd would normally have been expected to spur Italy on, but Spain soon enough found the way to take the sting out of the atmosphere. Possession was the main name of the game and with Koke and Andres Iniesta pulling the strings, Julen Lopetegui's charges dominated the encounter from the off.
David Silva drifted menacingly between the lines, linking play with aplomb and producing several moments of magic. However, one of Spain's best chances of the first half actually came from a dead ball, with Sergio Ramos and Gerard Pique – two of the most dangerous players in the air in LaLiga – looking to attack a free-kick that the FC Barcelona centre-back ended up heading wide of the mark.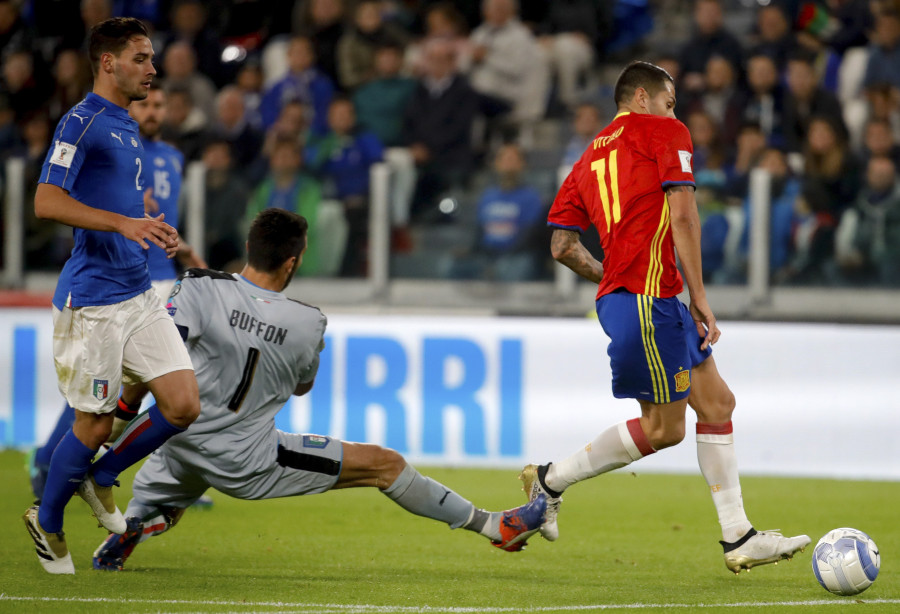 It was more of the same in the second half. Spain continued to apply the high press in an effort to prevent Italy from playing the ball out. Just 10 minutes after the interval, Vitolo put La Roja ahead. The Canary Islander managed to get on the end of a superb pass by Sergio Busquets after Gianluigi Buffon failed to clear. The ever combative Italians drew on their competitive spirit and searched for an equaliser. Urged on by the home crowd, they went for the jugular and managed to make the most of their advantage and draw level. Sergio Ramos gave away a penalty for a trip on Eder and Daniele De Rossi converted from the spot.
Italy kept pushing for a winner right through to the final whistle, but it was not to be. The points were shared in the end and Spain leave Turin with a valuable 1-1 draw which keeps them on the path to the 2018 World Cup in Russia.
© LaLiga - 2016