As one of the main acts of the LFP World Challenge Tour, the Champions of Spain event approached Spanish athletes less known by the media, once again, to the fans of the places that stop. The Olympic team of table tennis accompanied Atlético de Madrid on his visit to Shanghai and they could approach the reality of their sport in China..

Many local and national Chinese media attended the Shanghai Sports School facilities to be present in the sporting encounter between the Spanish side and a squad formed by the best players in the Shanghai region. LaLiga president, Javier Tebas, also witnessed the tight matches.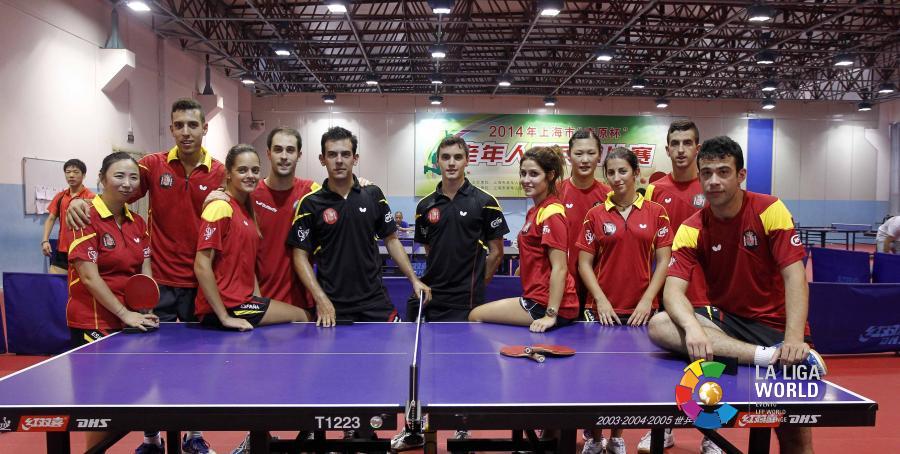 After the competition, Tebas himself joined the event playing with the Spanish athletes. Minutes later, LaLiga and the Spanish table tennis association exchanged presents and recognitions. The tennis table association gave to Javier Tebas and Ignacio Martinez Trujillo, Strategic Projects Executive of LaLiga, shirts of their sport. LaLiga, meanwhile, corresponded with a commemorative plaque in recognition of their participation in this successful Champions of Spain event

In the preceding days, the national team players spent time with the Atlético Madrid syars and accompanied them in their different public commitments. Thus, the impact of football was used by another Spanish sport to increase its international presence and develop in a different environment.
© LaLiga - 2015