Spring is in the air and, with it, comes the promise of good weather, drinks 'al fresco' and...victories for Betis - plentiful and consistent. Last Sunday saw Juan Merino's charges celebrate a 2-0 victory in front of their home crowd against Granada CF. The weekend before it was 3-0 on the road against RCD Espanyol - two straight victories, something they have not managed to pull off since way back in matchdays six and seven. The Verdiblancos have turned a corner and these are the keys to their newfound success:
- A change of formation: Merino seems to have found the trick. Against Espanyol, Ruben Castro was the point of reference for his team up front, with a support crew made up of Fabian Ruiz Pena, operating as an attacking midfielder, and Alfred N´Diaye and Dani Ceballos shoring up the midfield. Merino went on to repeat the very same strategy to face Granada last weekend, with Ruben Castro once again leading the attack. Both occasions saw the Spanish player find the back of the net and Betis pocket the three points. It also marked a break from the norm, with the Betis coach having opted for two strikers in previous games, alternating between Van Wolfswinkel and Jorge Molina to accompany Ruben Castro up front.
Line up for the last two Verdiblancos games: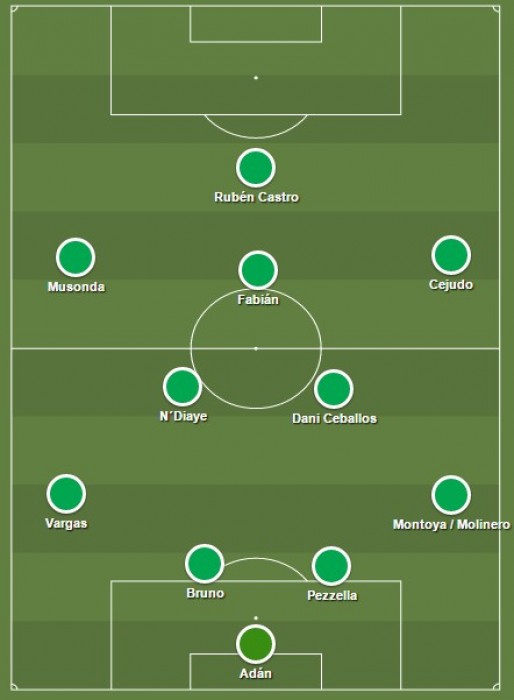 - Antonio Adan: The Betis goalkeeper is on stunning form. He is, without doubt, one of the keys to the Verdiblancos' change in fortunes. Just as he was for Pepe Mel, Adán is the keeper of choice for Merino to safeguard the Bétis goal, and he has not disappointed, having kept a clean sheet in the past two showdowns.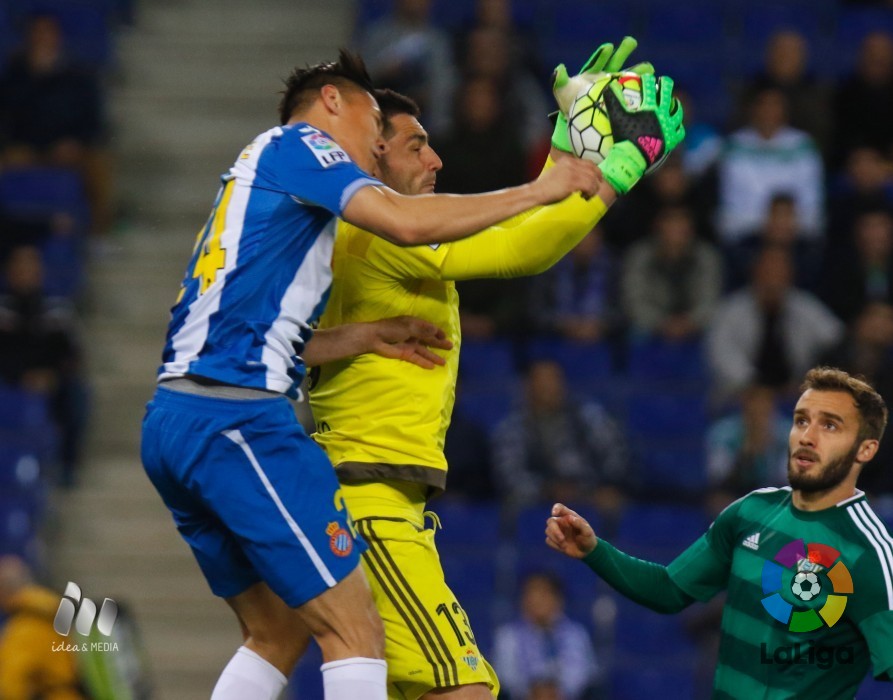 - Defensive fortitude: Merino's first test on the Betis bench was in their matchday 20 game against Villarreal CF, which ended in a goalless draw. Betis have conceded eight goals in their last nine games, managing to maintain total lockdown in the last two. The contributions of Juan Manuel Vargas and German Pezzela have been outstanding and both players have won Merino's confidence. Since the coach's arrival, both have become regular features of his starting XI due to their ability to defend as well as score goals. Pezzella scored against Espanyol and also against R Sporting. Vargas has netted a further two – against Deportivo Coruna and, once again, the Catalan outfit – putting away two identical goals, both smashed in from the edge of the area.
- Charly Musonda: Having arrived on the winter market, his presence has served to revolutionise Betis on the basis of his ability to shrug off the defence and his daring in launching lone sprints. The young Belgian player has Seville in raptures. He is an undisputed starter for Merino and has played every minute available. For his teammates, he is also crucial. Against Espanyol, it was his boots that served up the goal opportunity for Pezella after carving his way up the wing and delivering a perfect cross. He scored his first goal against Deportivo Coruna at the Riazor stadium.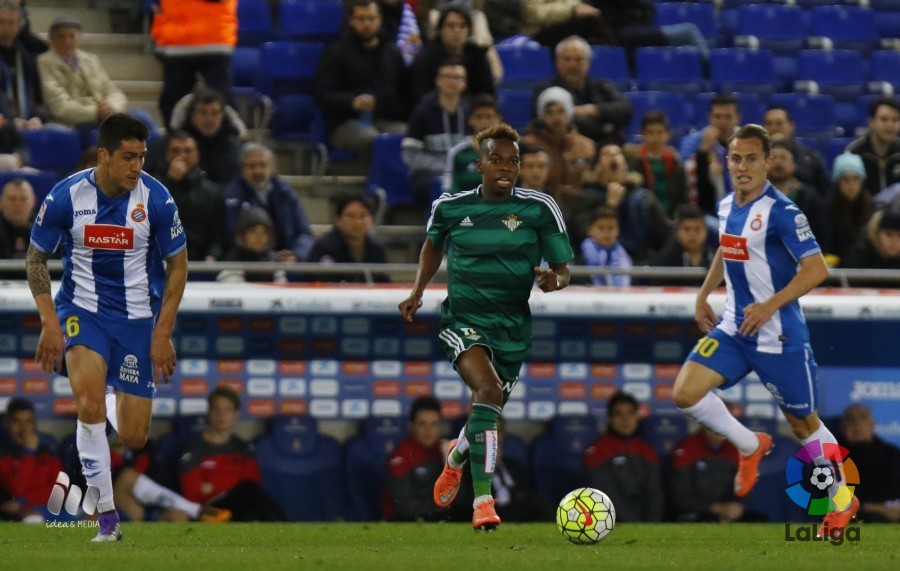 © LaLiga - 2016