Olympic badminton champion Carolina Marin took centre stage at a LaLiga-organised meet-and-greet with fans and the media on Sunday in Jakarta, the Indonesian capital and venue of the BCA Indonesia Open.
More than 30 media outlets attended the event, where they made the most of the chance to engage with both Marin and LaLiga. The Spanish shuttler stressed how much she appreciates LaLiga's support: "It's important to promote LaLiga around the world and it's great that we're walking hand in hand." Former Miss Indonesia Anindya Putri was also in attendance and similarly welcomed LaLiga's presence in her country.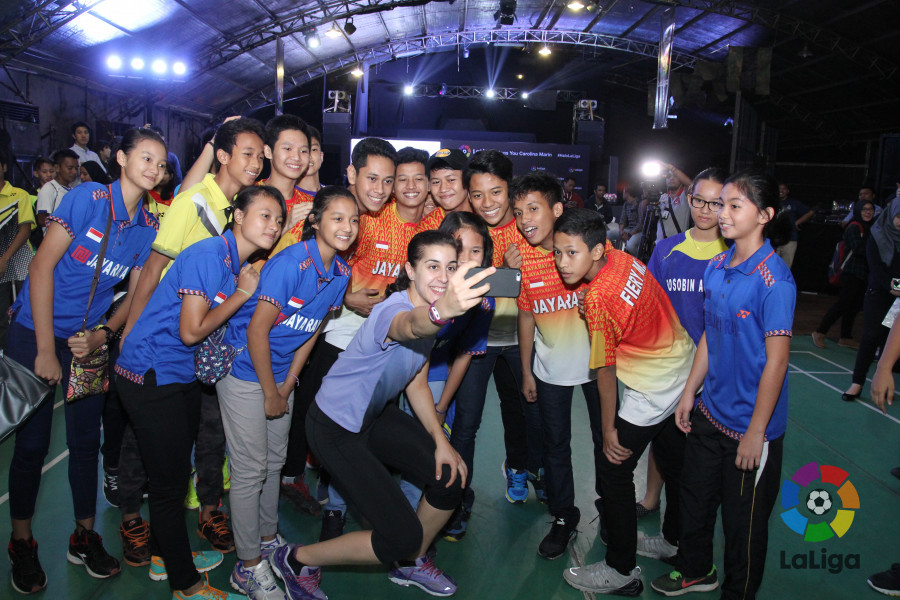 Marin also discussed the impending Indonesia Open and what shape she is in heading into the competition: "I'm in great form and I'm looking forward to the tournament, because it's one of my favourites." Lest we forget, Jakarta holds very special memories for the 23-year-old, as it was there that she claimed her second World Championships title.
In addition to mingling with the supporters present, Marin trained with the winner of the #LaLigaFanN1 competition, as well as hitting a few shuttles with Putri and a number of journalists. The Olympic gold medallist rounded off by answering questions from the assembled media.
© LaLiga - 2017