LaLiga Santander Experience
FRI 19.02.2021
LaLiga Ultimate Xpert rolls on and the club in the spotlight for this week's campaign is Real Valladolid CF.
The LaLiga Ambassador and former Valladolid shot-stopper Cesar Sanchez is challenging LaLiga Santander followers across the globe to guess how many LaLiga clubs he has kept goal for over the course of his career. Are you knowledgeable enough to crack the question?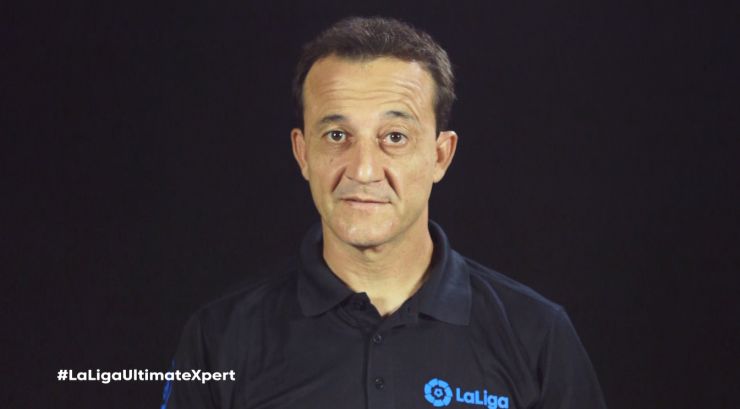 The number of international broadcasters joining in this quest to track down the Ultimate Xpert continues to swell. We need look no further than this the 10th instalment of the contest to give a warm welcome to ESPN Colombia.
ESPN Chile already launched its campaign last week and it was warmly received by viewers of its Nexo and ESPN FC shows.
The presenters encouraged their audience to head over to their socials to take part and the network's talent also helped to promote the contest among Chilean fans.
Another recent newcomer is the official German broadcaster, DAZN, which has launched the quest to find LaLiga's Ultimate Xpert on its Spox.com platform via a number of questions about LaLiga Santander clubs posted on its Instagram account. Followers must pick the correct answer from three choices in the highlighted stories, giving them a greater chance of winning.
There are still plenty of editions to come and a host of prizes still to give away. What will the broadcasters surprise us with next in the campaign? Check out some of the posts already up about Real Valladolid:
© LaLiga - 2021